One purpose of any office amenity is to attract potential employees. Maybe more importantly though, they help you retain the talent you already have. Offering useful amenities is more conducive to creating a positive employee experience than superficial additions.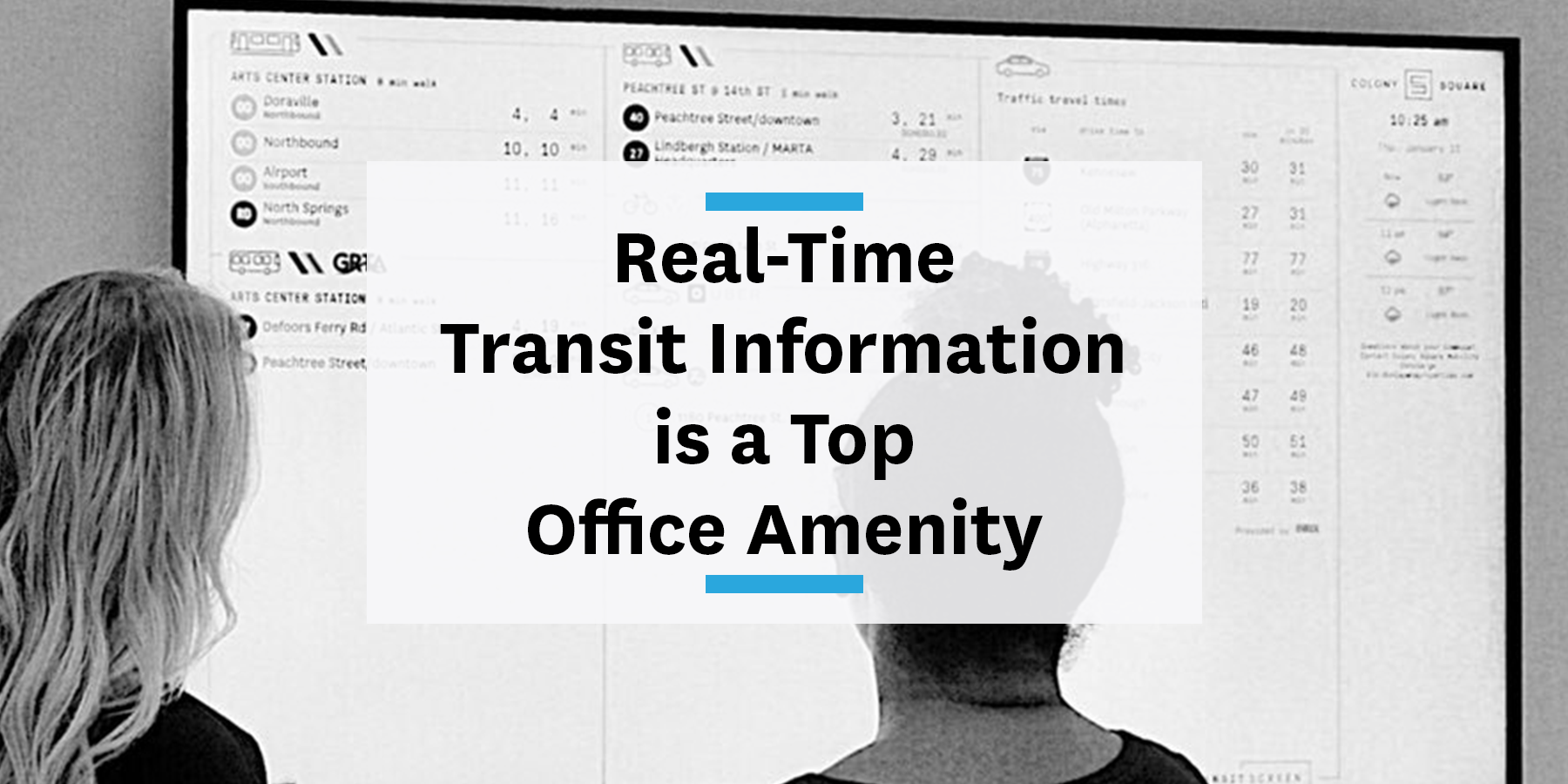 Helping your employees adopt more sustainable and less stressful commutes can lead to longer tenures. Providing real-time transit information helps employees make the best commuting decision on a daily basis.
Employee retention
Useful office amenities make a bigger impact on employees than nice-to-haves like ping pong tables and beer kegs. Amenities that help with employee commutes can be a focus. Nearly a quarter of employees leave their jobs because of bad commutes. On top of that, about 60 percent of employees feel their employers don't make an effort to ease the stress caused by commuting.
Providing real-time transit information can ease some of the pain. When employees are getting ready to leave for the day, they may not know when the next bus or train is showing up, or if there are bikeshare bikes or scooters available. When they're aware of when the next bus or train is coming, they know if they're going to be waiting on the platform, or stepping onto the train as they arrive. 
An added bonus is the time your employees get time back to their workday. When they know they have to be at the bus stop at a certain time, they can finish a few to-do list items or take their time leaving.
Mobile App
Having real-time transit information available at work is a huge plus for your employees. Unfortunately, commuting goes both ways. Having transit information in the afternoon is great, but employees are commuting in the morning as well. Doubling down on your efforts and providing real-time transit information for your employees at the tap of a button adds more benefits.
Actionfigure Mobile is our mobile app that connects commuters to real-time transit information for options closest to them. This expands your office amenities beyond just the physical office, improving employee experiences before they even get to work. 
Adopting new commutes
Helping employees with new commutes is one of the most significant benefits of providing real-time transit information. New commutes can come from a variety of reasons: a new job, a new house or apartment, or a new office location. Whichever the case may be, adopting a new commute just adds stress.
There is also a psychological aspect behind the struggle in adopting new commutes. Cognitive bias is the tendency by humans to choose what is known to them. In other words, people are reluctant to try new things because of fear of the unknown or because of past, unpleasant experiences. And as great as public transit is, one bad experience can have a lasting impact. When someone has access to up-to-the-minute information for their closest metro or bus stop, they can start making new commuting decisions with confidence and create a positive impression for the future.
More sustainable commute options
We talk about access to real-time information for public transit – a lot! Access to mobility options like bikeshare docks, electric scooters, and even ridesharing can make a world of difference as well. If your employees know there are five bikes available at the closest bikesharing dock, they may choose to pedal home rather than standing on a crowded train.
Maybe the metro is the only way for an employee to get home, but the closest stop to your office is a little far after a long day. If they know there are electric scooters available and nearby, that distance becomes a lot shorter. It's your job to make commuting as easy as possible to keep employees happy, and that means providing the correct tools to do so – that's the benefit real-time information provides.