is the New transitscreen!
Show off your location and keep tenants and employees engaged and connected while onsite.

Actionfigure Screen displays comprehensive, reliable, and fully customizable local, real-time transportation, and neighborhood information.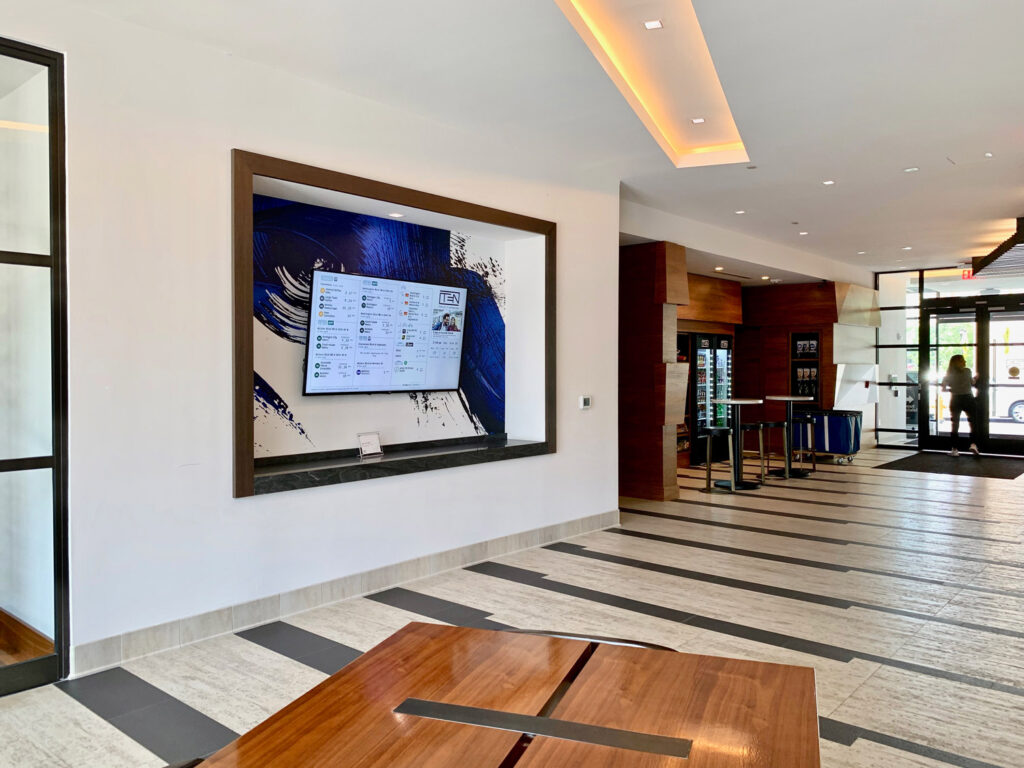 Just plug our device into your TV – everything is already set up. Or use your existing digital signage or content management system.
We'll monitor your local transportation and make any adjustments required. Of course, you can also get help from our top-flight customer service team.
Replacing outdated displays, touchscreens, and board, our sleek and modern design can incorporate your property branding or interior design aesthetic to reinforce your placemaking investments.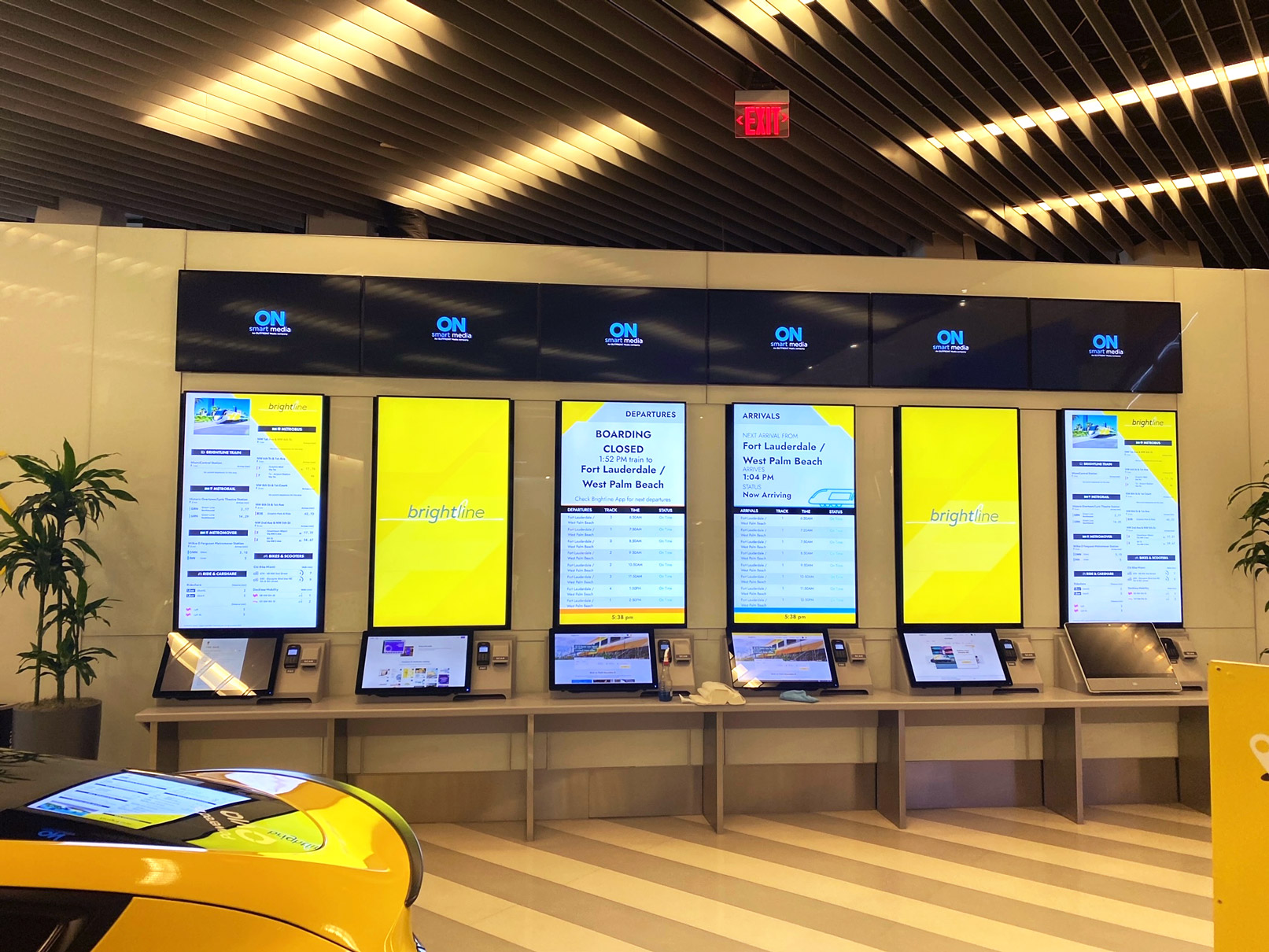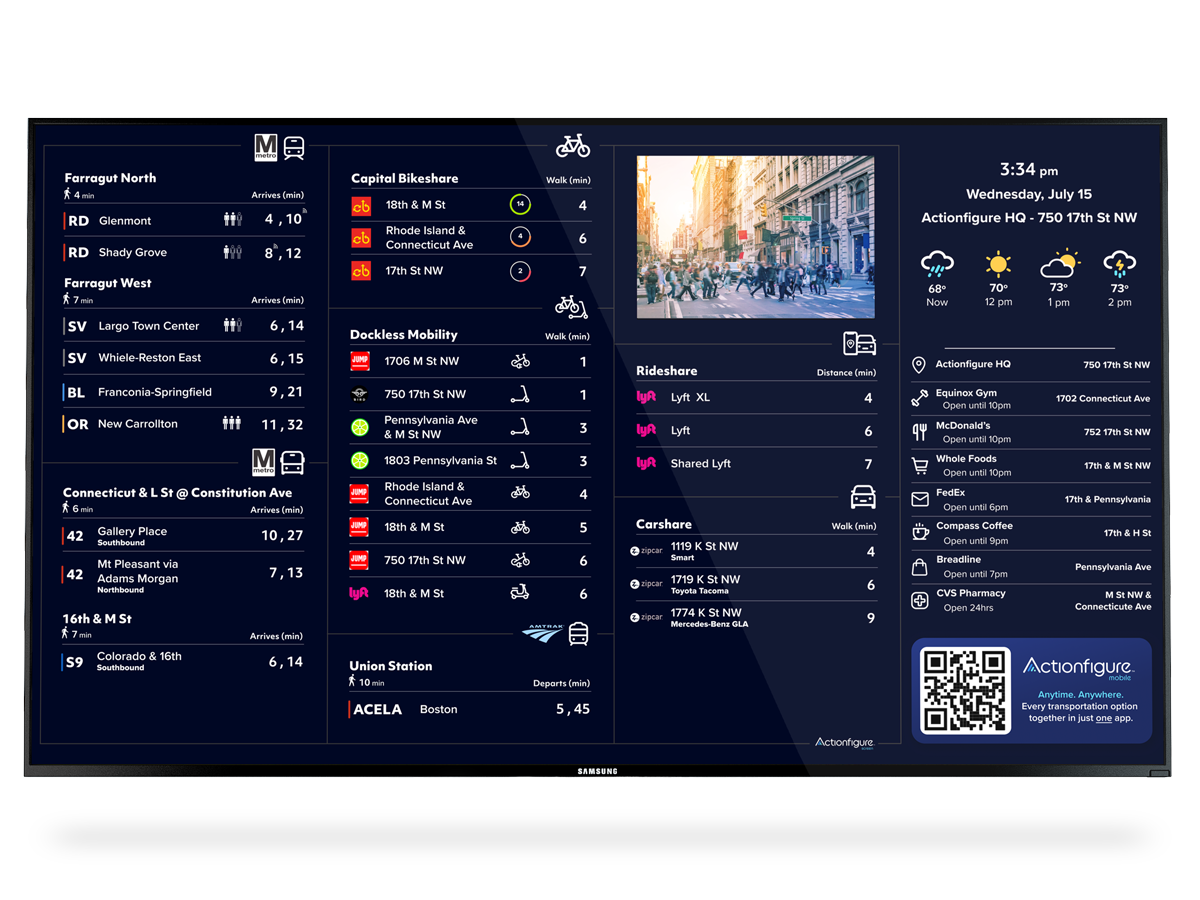 Empower Your Tenants with a Faster, Safer Commute
Give your people the most valued currency of all, time. Screen eliminates the need to navigate between multiple apps when trying to locate the nearest micromobility options. Drivers can see which routes to avoid because of traffic levels, helping to decrease their time on the road and increase work or personal time. Bus riders can avoid waiting at a rainy or cold bus stop only to board a crowded bus.
Engage Tenants and Boost Retention
Now with custom full-screen messaging, video, or web content, Screen's messaging allows for streamlined communication to get the word out about events, new amenities, and other important information.
Communicate through Always-On Messaging
Take advantage of Screen's dynamic communication platform, preventing important announcements from getting lost in the shuffle.
"Within the first 20 minutes of the day we launched TransitScreen, we had several residents tell us, 'This is the coolest thing ever!' "
Don't Just Connect With Your Tenants Onsite
Stay connected all day long with Actionfigure Mobile.