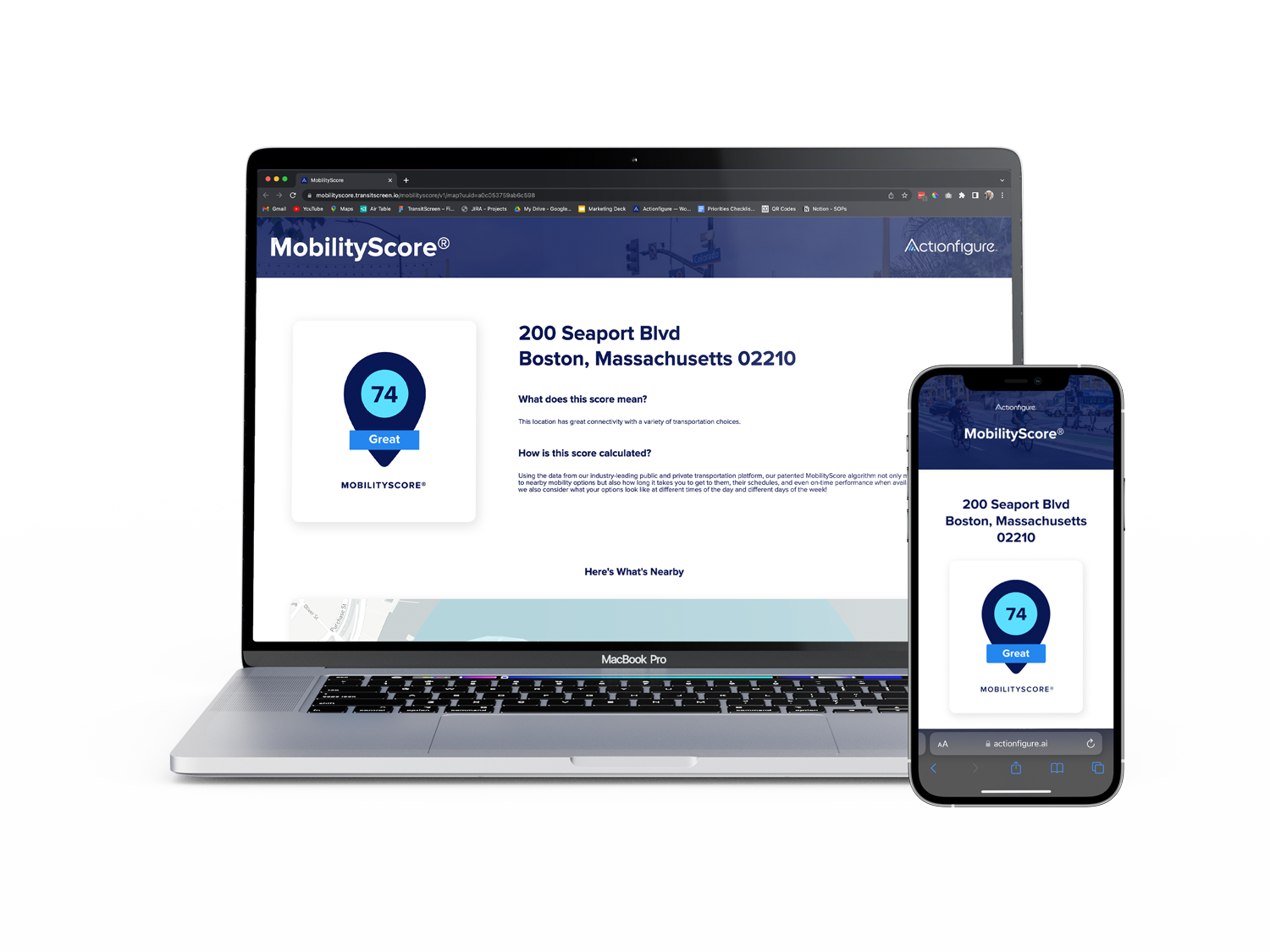 The Definitive Metric for Transportation Access
MobilityScore® is the definitive metric for transportation access. Using data from Actionfigure's industry-leading public and private transportation platform, the patented MobilityScore algorithm goes beyond measuring access to nearby mobility options: it evaluates how long it takes to get to them, their schedules, and performance. MobilityScore provides a true understanding of the value of a location as it relates to its transportation choices.
Key Data for Commercial Real Estate
MobilityScore is used across disciplines in commercial and single-family real estate, planning, research, policymaking, transportation demand management, and investing where understanding the impacts and value of transportation access are essential.
There is no bad MobilityScore: just true perspectives. In some places, driving may be easier than taking a bus, and in other areas, using transit will be better than parking a car. MobilityScore enables more informed decisions about living, working, and visiting locations.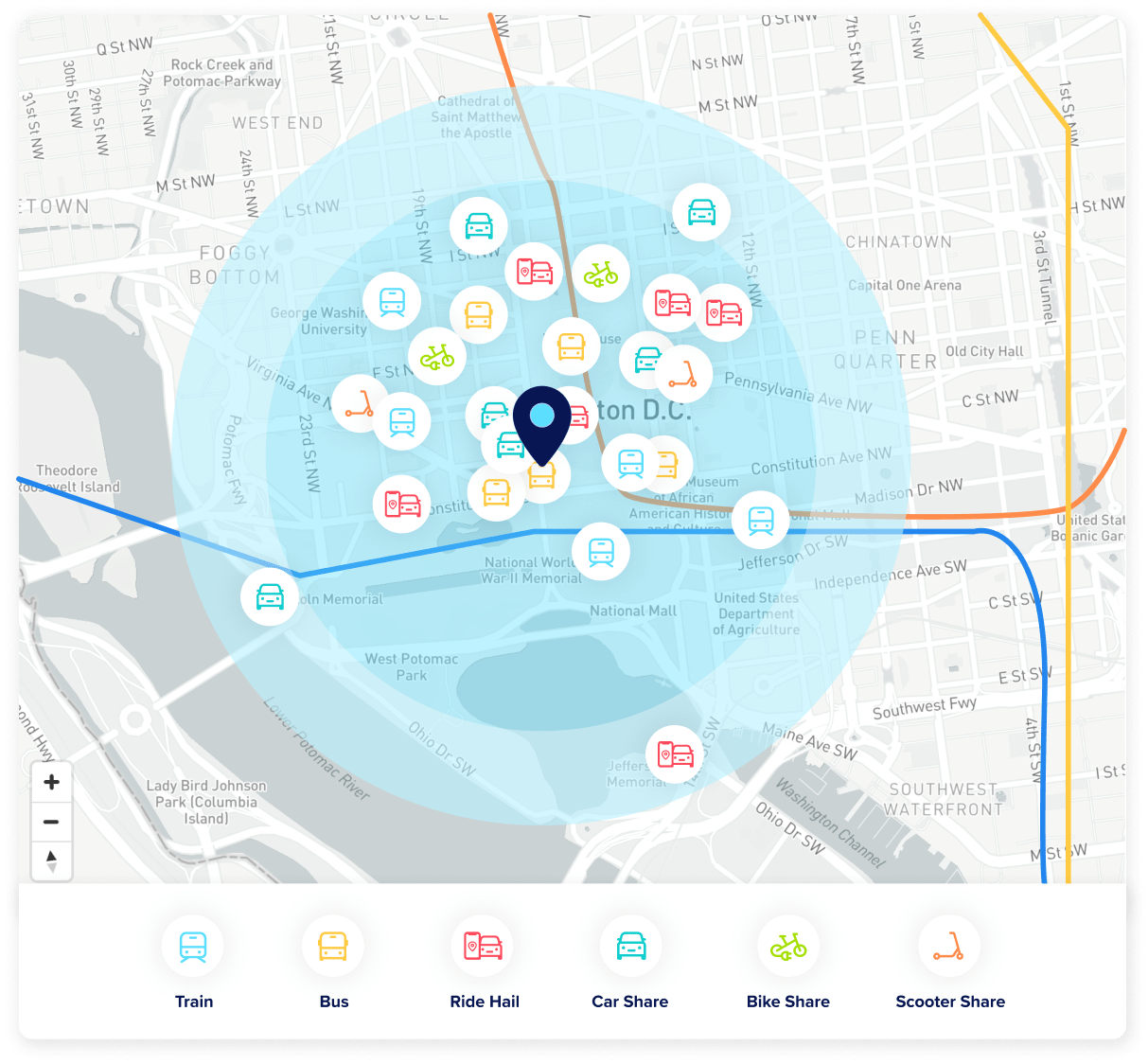 "MobilityScore measures data that reflects how reliable, frequent, and accessible [all of the various transportation] modes are."
Example Applications of MobilityScore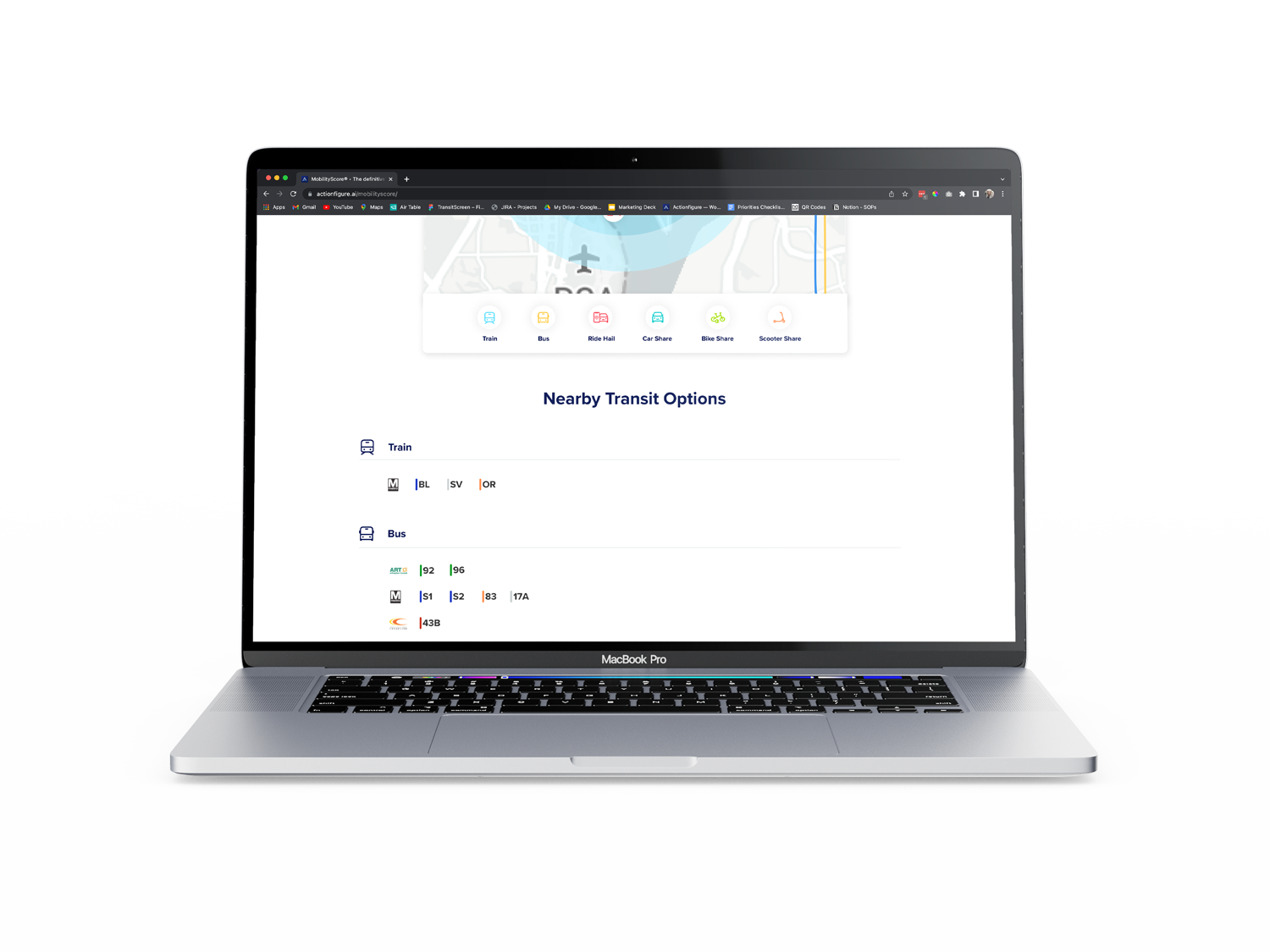 Predict adoption of transit and shared mobility

Optimize and right size parking

Market your locations by showcasing true transportation choices
"Real estate developers and owners can directly impact their community's MobilityScore, with the goal of impacting the rents and overall property value."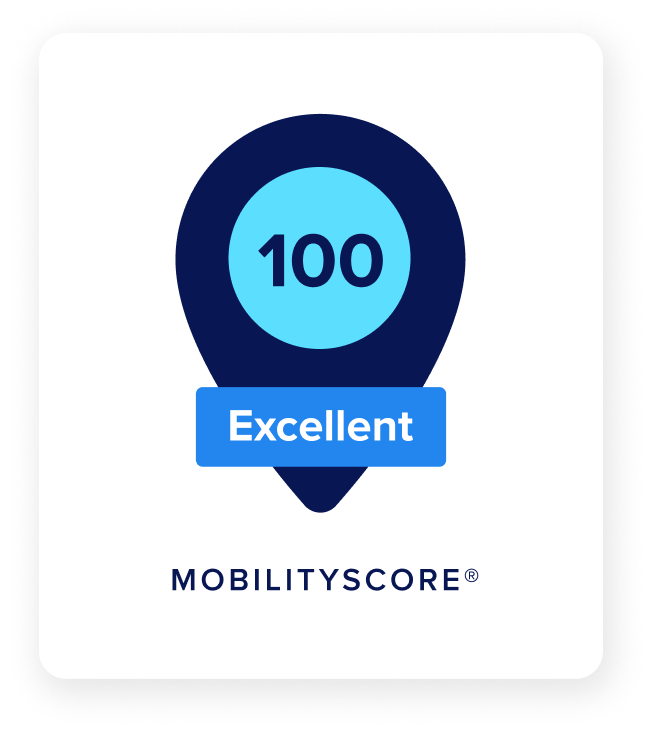 Interested in talking more about MobilityScore?