You've most likely heard the cliche: You can't teach an old dog new tricks. In today's fast-moving job market, an employee can become an old dog in a matter of months — so it's important to set the stage for good habits. A successful employee onboarding process can be the difference between high retention and high turnover.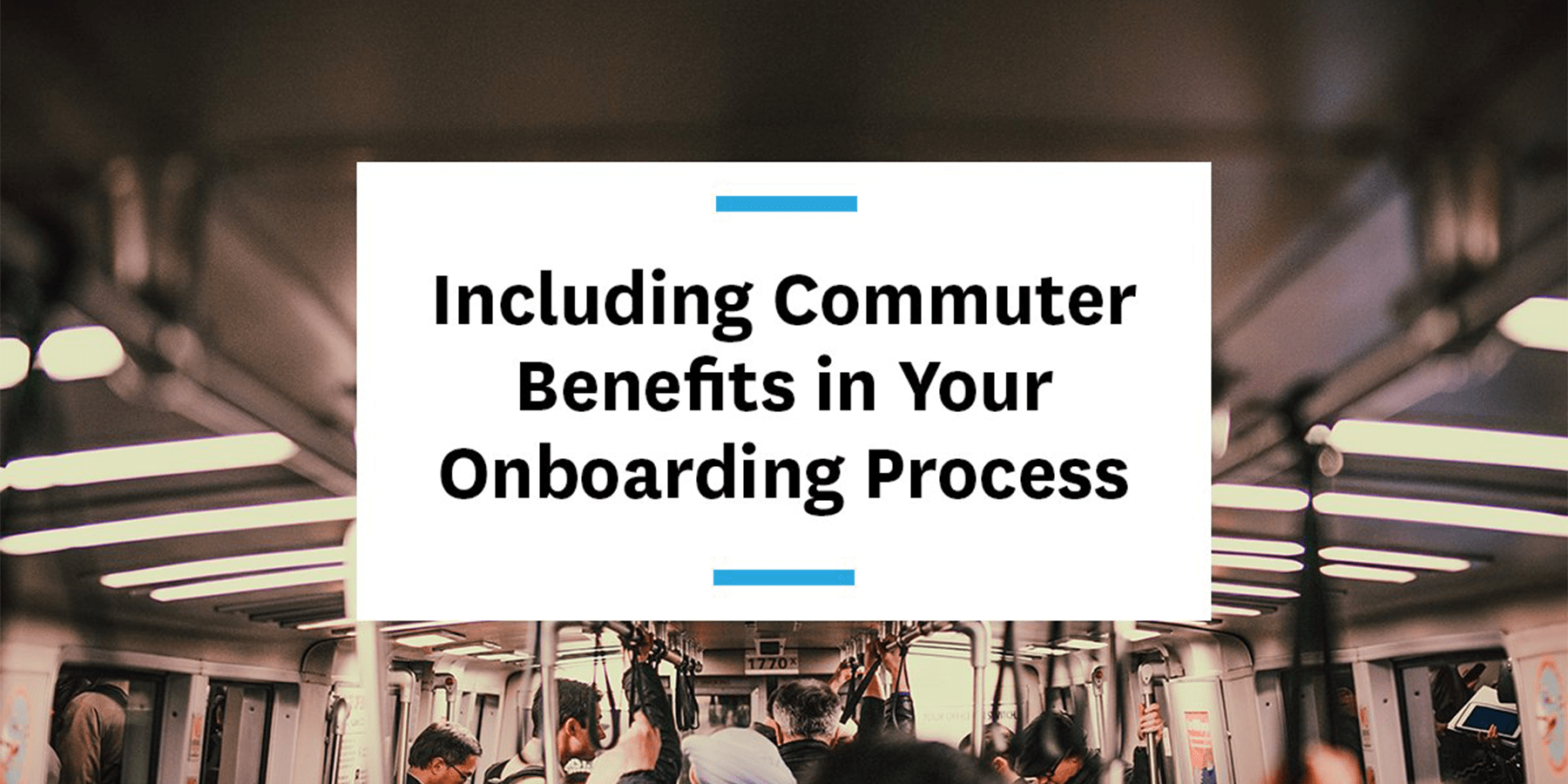 At TransitScreen, we like to send new hires a welcome package in the mail with some branded swag before they start. Going the extra step to make new hires feel like a valued part of the team will have them more invested right from the get-go.
Onboarding strategies
Buddy up
Pairing new hires with a buddy or mentor in the office creates a welcoming environment. They don't have to be attached at the hip, but it's great to have a resource to answer questions about company culture, office environment, and any other need-to-knows.
Commuter Benefits
A crucial part of the onboarding process is reviewing the employee benefit package. Benefits are a major recruiting tool and need to be a main focus during the early days of an employee's life at the company. However, we've found that commuter benefits are often overlooked during this process.
Health, vision, dental, and retirement plans are status quo when it comes to benefit packages, which means that more likely than not, employees are going to enroll. Commuter benefits, however, are another story. These are the new benefits on the block — employees may not have had them at their last company, so they may not be familiar with what you offer. To make them stick, introduce them early and ensure successful adoption before new employees get set in their commuting ways.
One size doesn't fit all
This is where is important to be flexible and inclusive. Not all employee commutes are the same. Some employees walk or bike, others take the metro or subway, and for some it's probably a morning-of decision. Providing options for your employees to choose from will be a major factor in choosing alternative commuting methods.
Metro/Subway
Most, if not all, rail systems offer business options for companies that allow employees to directly contribute money to an account on a recurring basis. Take the time to sit down with new employees and walk them through using your HR system to add money to their account — it should be straightforward, but taking the extra step will make a difference.
Bikesharing
Both docked and dockless bikeshare companies are popping up in cities all over the country. Setting up a corporate account or partnership will provide employees with discounted rates. Helping employees set up accounts, walking them through finding bikes or docks, and where the closest options are in relation to your office can go a long way in converting them into bike commuters.
Ridesharing
Ridehailing companies like Uber, Lyft, and Via allow commuters to use their pre-tax money for shared rides. Using pre-taxed funds on ridehailing apps can be more of a confusing process than others. Since they require a commuter benefits card, it is important to walk through getting a card, adding a new payment option in the app, and how to request a ride using the correct form of payment.
Flexible work hours
Although not a form of transportation, offering flexible work hours is just as much of a commuting benefit as Metro card. Stress from commutes can cause a significant decrease in productivity and overall employee satisfaction. Allowing employees to arrive and leave work outside of typical commuting hours can boost morale and decrease stress.
This doesn't just apply to employees that occasionally work from home, but full-time remote employees as well. Full-time remote work is a growing trend, and an effective and tailored onboarding process is crucial to have in place. This also means including commuter benefit options that are relevant to them and the transit options they have available.
How we do it
At TransitScreen, before a potential candidate even starts the interview process, we make our commuter benefits well known. These benefits are at the top of the list, ranking higher on our job postings than health, dental, and vision. For us, this makes sense — we want our applicants to know we practice what we preach! We also want to make sure applicants know they'll have a commute that doesn't involve the stress of sitting in traffic.
When a new hire starts, they are able to sign up for the commuting options that best fit their needs through our HR management system. It's worked out pretty well: None of our employees drive to work.