Bike sales have skyrocketed. While many have been buying for more leisurely purposes, there is now a huge opportunity to redirect their newfound hobby into commuting.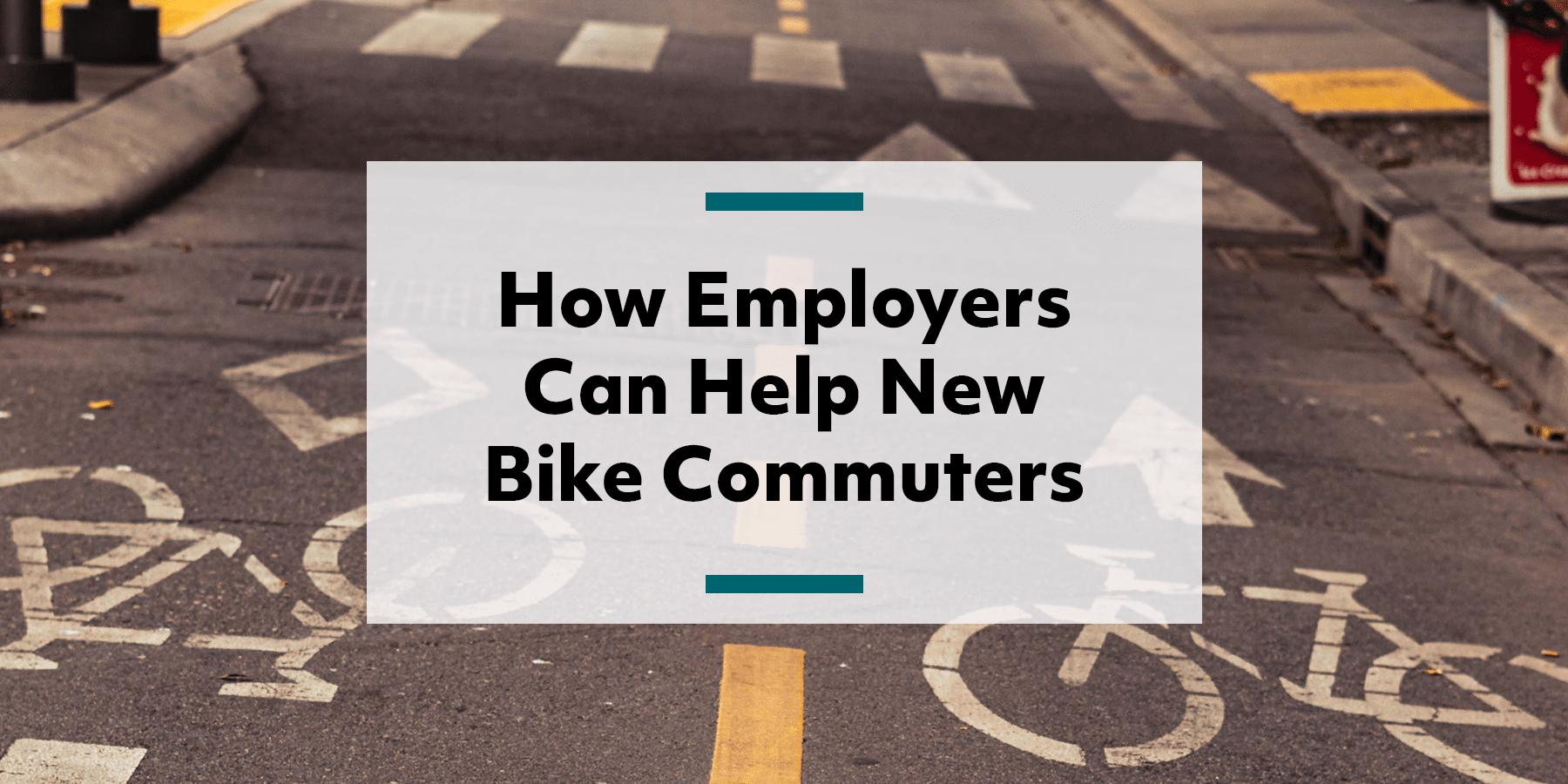 To encourage more bicyclists to the office, there are a few ideas you can consider to help new bike commuters.
Bike repair station
In our Commute+ Reimagined webinar, panelist Ricardo Vera, SR HR Specialist at NCR Corporation, touched on why they installed a bike repair station. 
"We were missing something that most bike commuters would take for granted, but it's pretty critical for somebody that doesn't know much about [bike commuting]," he said. "We had to install a bike fix-it station."
This stood out as an important point about new bike commuters for a few reasons. The first is just how many things there are to consider when biking to work, especially for novices. They have to worry about the rules of the road, which route to take, when to leave, and what happens if something goes wrong with their bicycle, just for starters.
While a bike repair station can only ease one of those concerns, it's a pretty big one. If employees bike to the office, they want to make sure they will be able to bike home. It's really the same as if they drive or take the bus: nobody wants to be stranded at the office.
The second point is the responsibility assumed by Ricardo and NCR, as the employer, to help employees successfully make the switch to commuting by bike. It's easy for employers to encourage their employees with their words to change their commutes to a more sustainable option. It's another to back up their talk with actions that can make a difference.
Showers, lockers, and secure bike storage
We've all – most of us, at least – been in the situation of sweating when you get to the office on a hot day. It's uncomfortable, it's annoying, and it's not particularly pleasant for anyone.
Having showers available at the office can change that. In fact, employees are five times more likely to bike to work if they have the ability to shower when they arrive. When someone does have the opportunity to shower after their ride to the office, they are going to want a secure place to store their belongings. Providing a locker room or personal storage spaces is the perfect complement to an in-office shower or hygiene station.
Ricardo also mentioned on our webinar how, in addition to the bike repair station, his company had more than 90 secure bike parking spaces available. It just goes to show how all bicycle accommodations work together to create a full commuting experience. When trying to create lasting new habits, ensuring a positive end-of-trip experience is crucial to long-term success.
Guaranteed ride home
As we mentioned, no one wants to be stranded at the office. If you bike to the office, you want to bike home, or at least get home. Partnering with a local transportation management association (TMA) can help make that a guarantee, even if a bike breaks down on the way to the office and can't be repaired.
Transportation management associations are organizations that work with employers in their area to help make commuting better. This can include working to pass infrastructure changes, offering shuttle services, or providing guaranteed rides home. For the sake of this blog, we're going to focus on the guaranteed ride home.
A Better City TMA, located in the greater Boston area, has a great guaranteed ride home program. (They are far from the only TMA providing this service, just one example!)
To take advantage of their guaranteed ride home program, individuals must work for a member organization or be a tenant of a member community. Qualified members can receive as many as six free rides per year, up to $100 in value. Even better? This benefit can be used for your employee, or someone they care for. You can visit their website here for more information about how their program works. If you're looking for a similar program in your area, you can simply Google "guaranteed ride home + your city/area."
You don't necessarily have to take every single one of these suggestions to create a successful bike program at your company. However, making the effort to show your new bike-oriented commuters that you're thinking of them can be the difference between a one-time trial and a long-term behavior change.