As employees navigate their commuting choices, more people may choose to bike, walk, or even run to the workplace. Now is the time to think about the end-of-trip experience.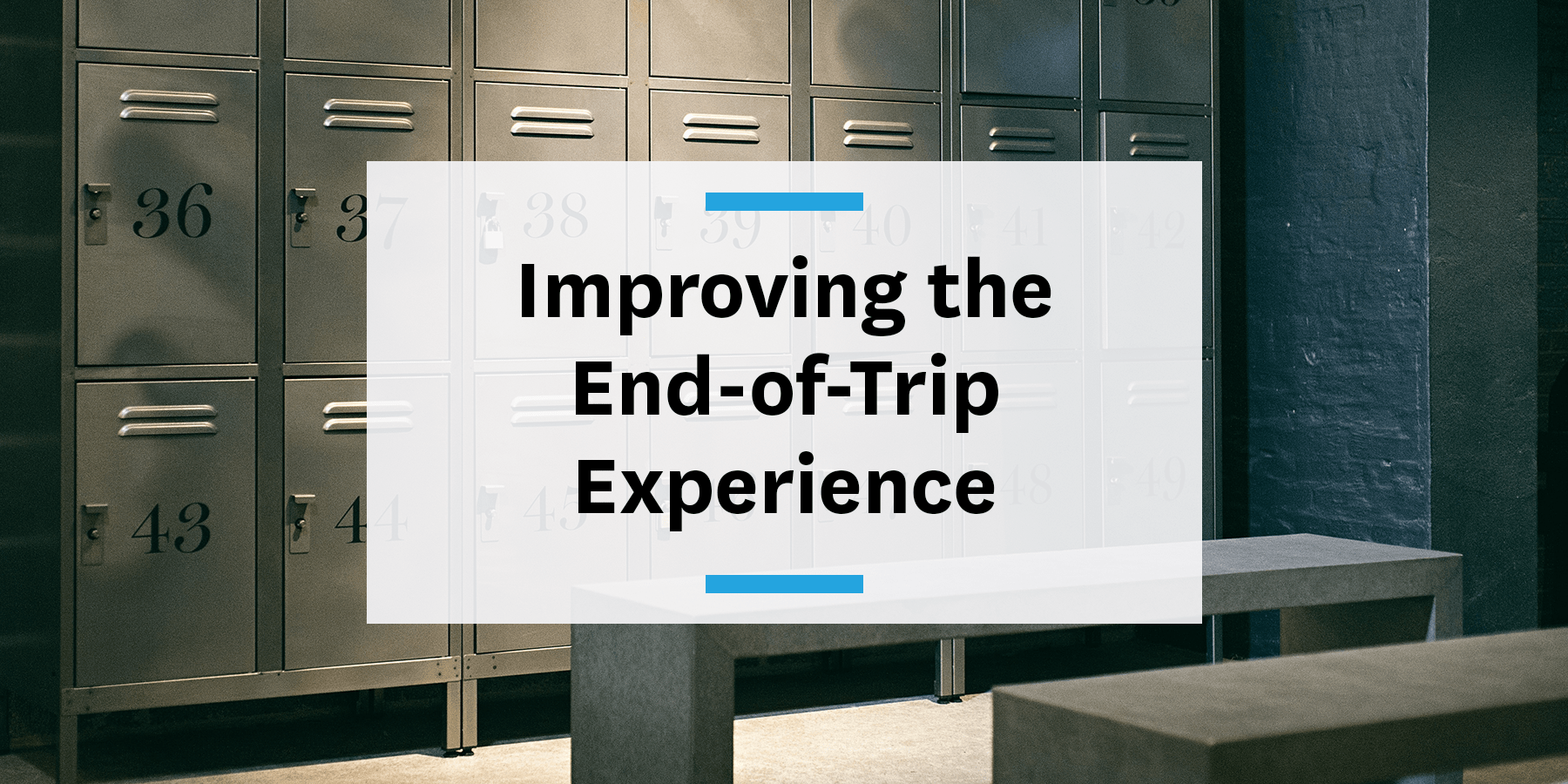 This means accommodating the employees who bike, walk, or even run to work. Some of them will need a shower, a place to change, and secure storage for their clothes and personal belongings. Here's how you can make sure you're giving employees what they need to choose a safe option outside of driving alone to the office.
Showers and storage
Having private showers and changing areas at the office give employees the opportunity to freshen up before setting in at their desk, which makes them much more likely to choose this option. Providing options with a nearby gym or fitness center may be an option to have these facilities off-site.
Bike Storage Facilities
There has been a major bike boom, for both standard pedal bikes and e-bikes. Employees are preparing for sustainable commutes, and employers need to make sure there are resources in place to accommodate a rise in bicycles at the office. Even if you can't provide permanent secure bike parking, like a separate bike room, you can still create a safe space for these new vehicles.
There are several ways to give your employees temporary bike parking. Blocking off several car spots in your garage provides the space and safety your employees are looking for.
You can also use some of your meeting rooms for secure bike storage. With hybrid or staggered in-office schedules, it's possible you may have a spare room for bicycles. Are you in the process of creating a return-to-the-office plan or a new commute management strategy? Contact us!