Trip Planning: Insights Unlocks Better Commutes
Actionfigure® Insights helps employees get to and from the workplace more easily, cheaply and sustainably, guiding people door-to-door in hybrid work environments, and supports healthier lifestyles in the time between home and work.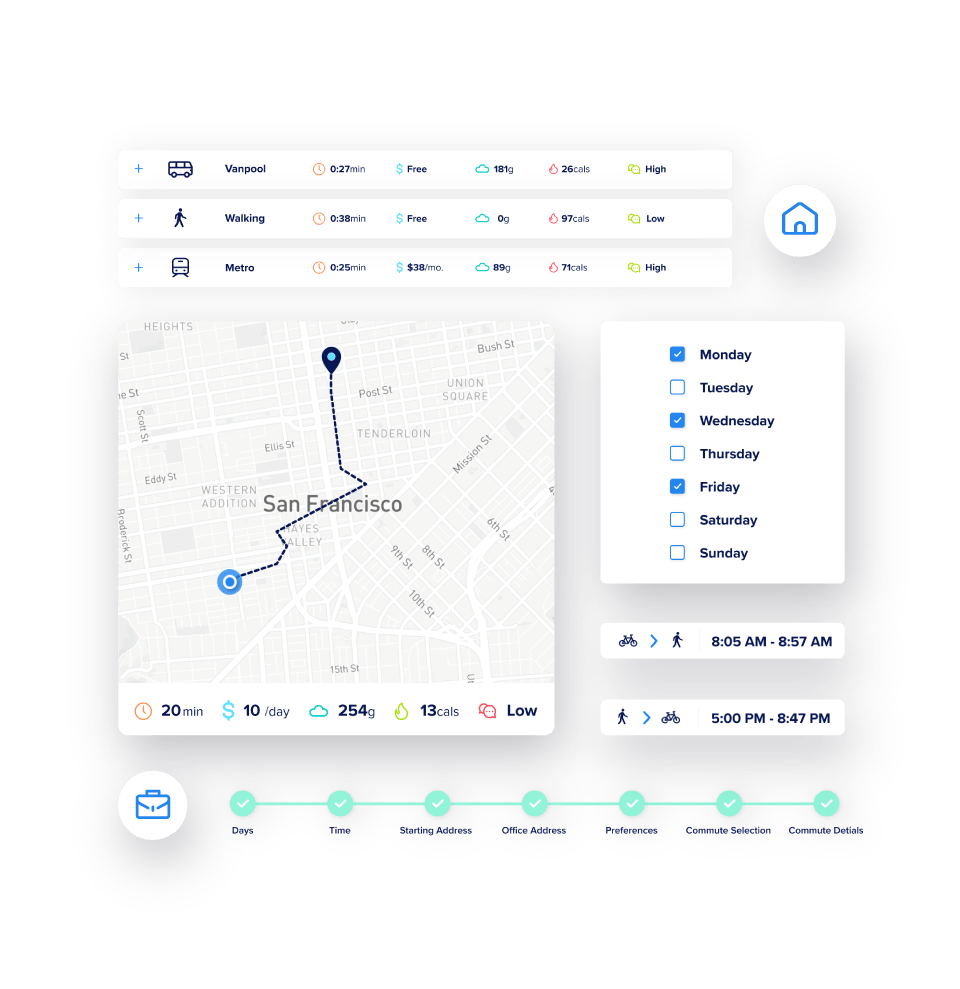 Essential for Today's Workforce
A bad commute is a top reason people quit. People choose where they live and work based on how they are able to get around. Insights helps people explore their full set of transportation choices, and guides them towards the options that best suit their individual needs.
A Plan for a Better Commute
Studies and data show ten percent of people will choose a better commute if presented with door-to-door plans. Actionfigure Insights is your tool to generate these plans automatically. It's your AI-powered commute concierge.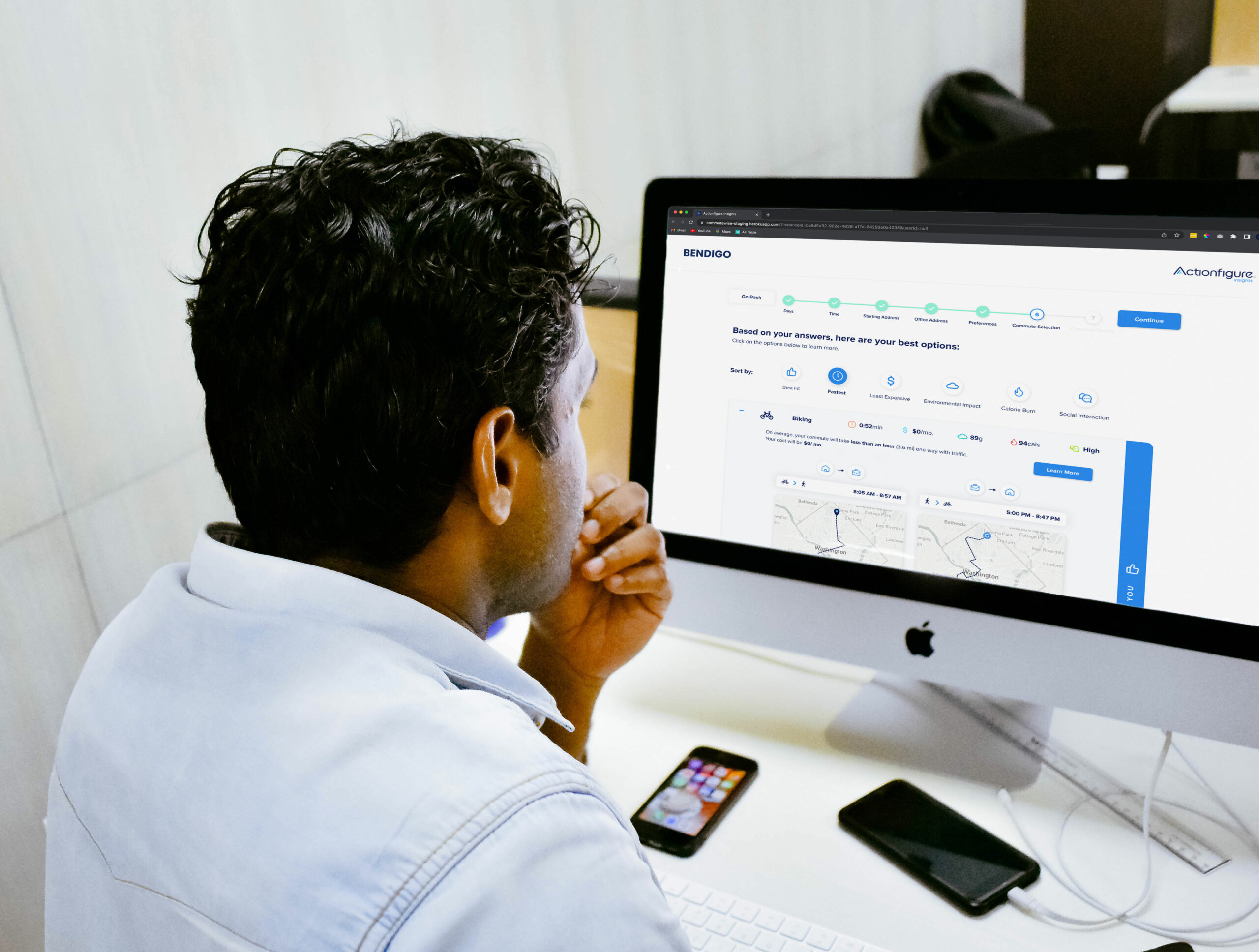 Insights Provides You With
Compare commuting plans by cost, time, calories burned, carbon emissions, and more to select an ideal commute.
Whether you offer parking, pre-tax benefits, transit subsidies, shuttles, or more, Insights will help people enroll in your programs and perks to encourage employee wellness.
Understanding of Employee Needs
It's called Insights because it provides employers with unique data to help meet workforce needs: what types of commutes people want, and what benefits are worth offering to attract and retain employees.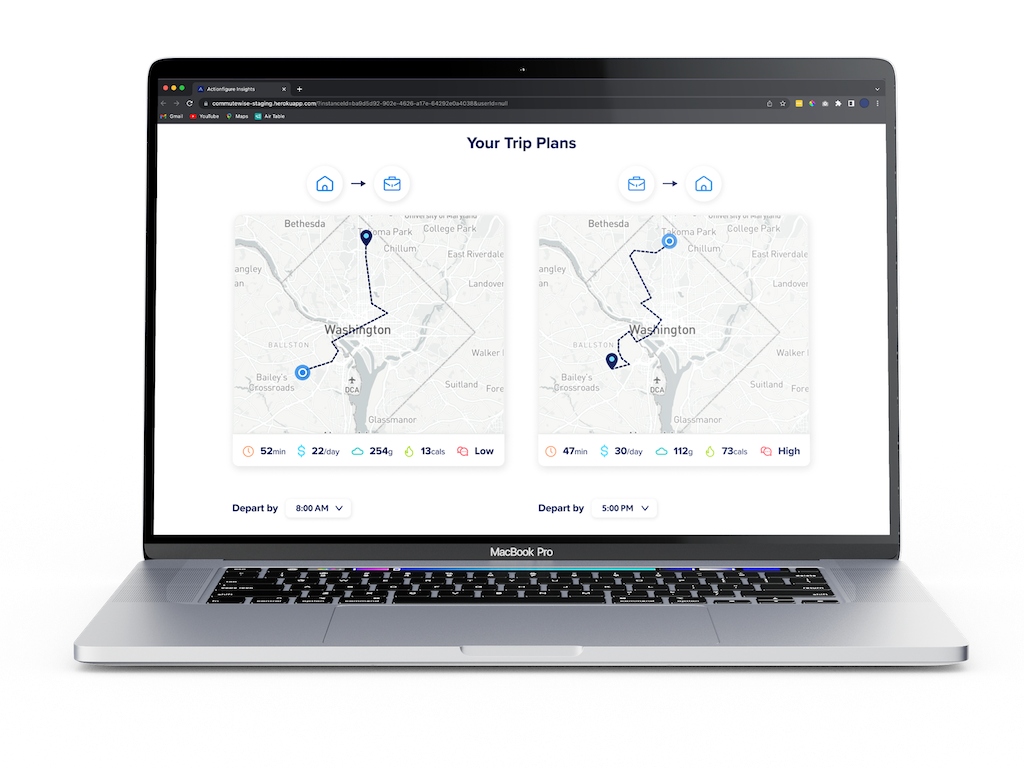 For Hybrid to Work, Employers Must Support Commutes
Pre-pandemic, commuting was largely if not entirely the responsibility of the employee, and a normal part of having employment. Today, commutes can be seen as taking away from personal time, and there's a new spotlight on how commutes impact employee wellness, performance, and retention. Employers now have a role in supporting commutes.