Take the Hassle Out of Getting to Your Event
Create the best experiences for your attendees
Make Your Event More Memorable
Solutions for Entertainment and Event Venues
Make your game, conference, or entertainment event more memorable by taking the hassle out of the trip to and from the venue. Give your visitors easier, faster and more affordable ways to travel to your destination with the Actionfigure suite of software solutions that takes the complexity out of the trip.
Making Better Experiences
From planning, to day-of-event travel, to onsite communications and messaging, Actionfigure will ensure your crowds have everything they need to enjoy the event.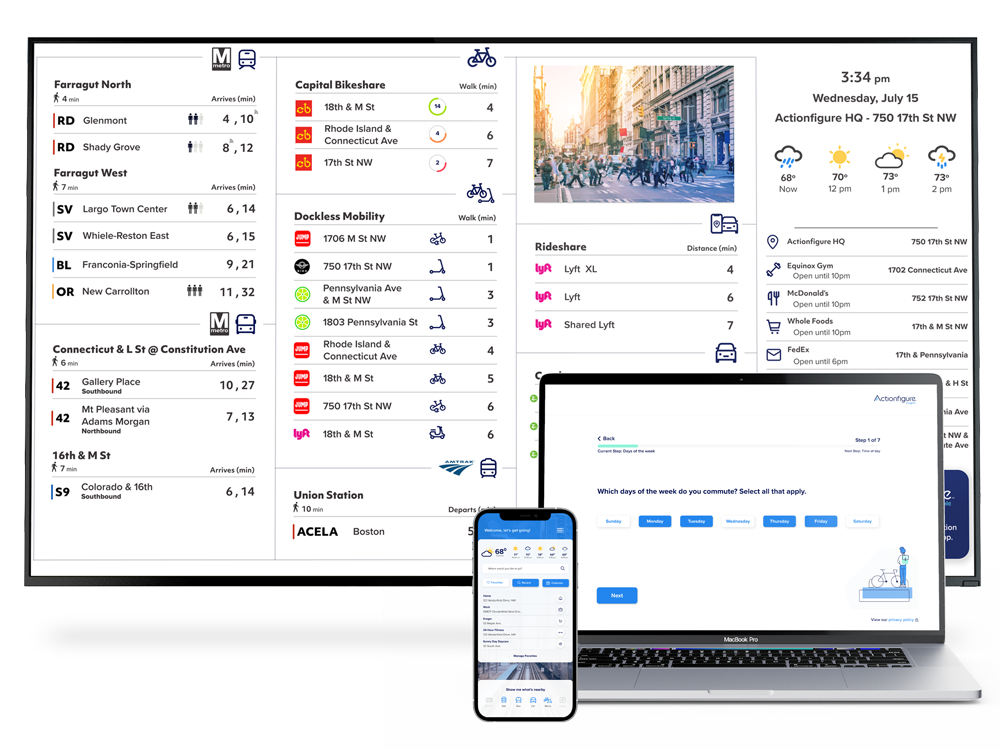 Actionfigure Screen
Actionfigure Screens keeps your visitors engaged with comprehensive, reliable, and fully customizable transportation, onsite information, and custom communications.
Create the best possible experience for your audience even before they arrive. With Actionfigure Insights, you can provide visitors with the best, safest, and most affordable plan to get to your destination whether they are driving, riding, or walking. 
Our custom trip planner facilitates better travel through our proprietary AI recommendation engine by generating door-to-door plans based on specified preferences, real-time transportation availability, and fares for public and private commuting options including trains, buses, ferries, private shuttles, commuter-friendly passes, biking and walking routes, and parking. 
With integrated building-provided amenities like onsite parking and micromobility options, your visitors can compare trip plans by cost, time, calories burned, carbon emissions, and social exposure to select their ideal travel to your venue.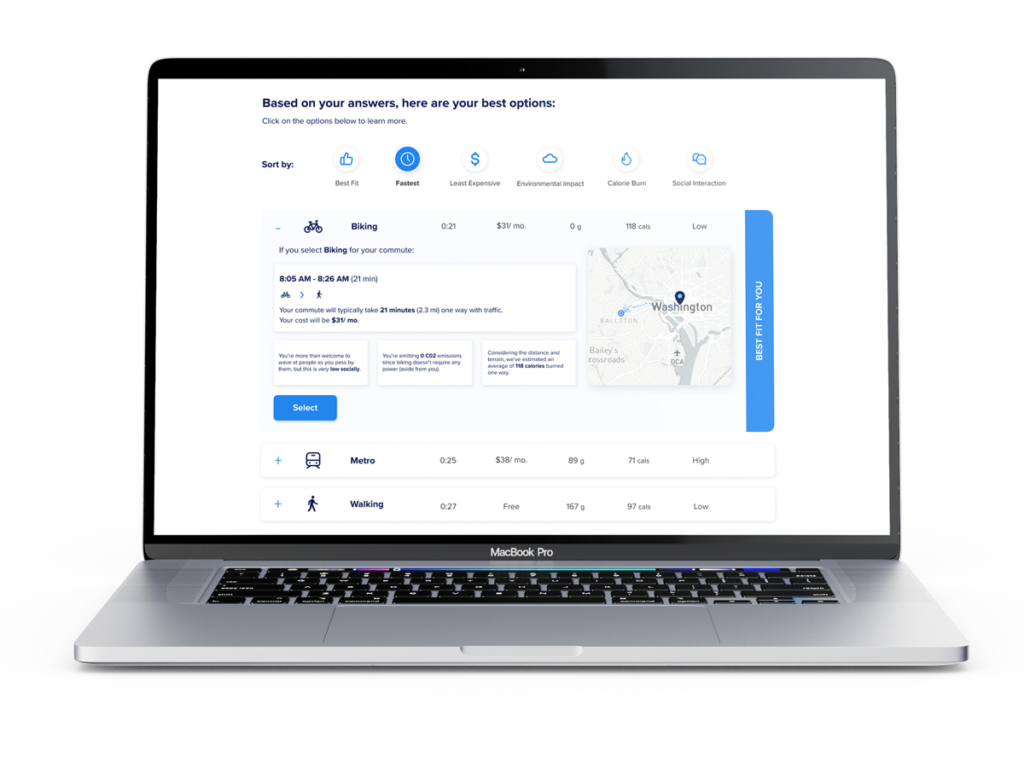 Simplify the journey with Actionfigure Mobile, the number-one rated B2B2C transportation app available.

Our app provides high-quality transportation information with multi-modal trip planning, push-notification alerts, and custom communications.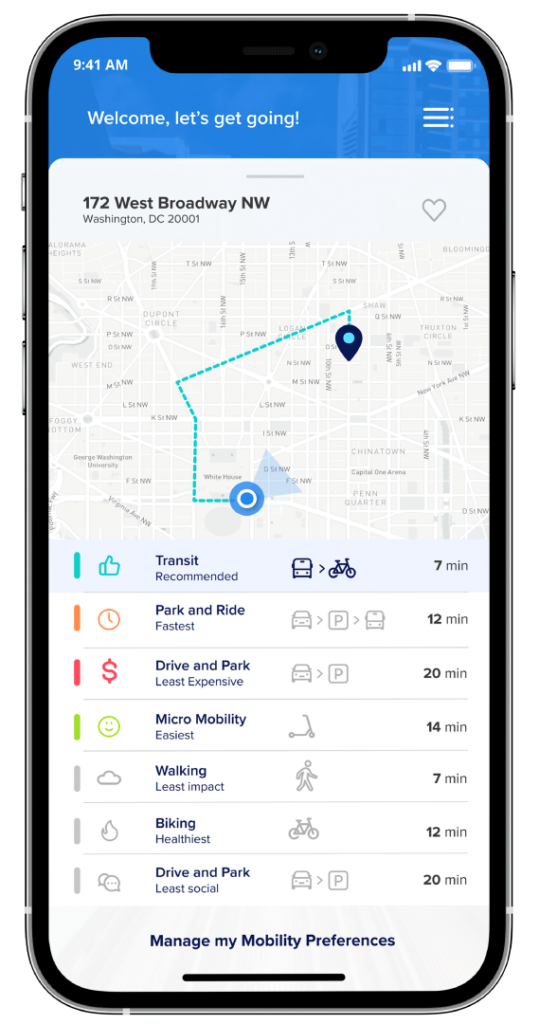 Mutlimodal Custom Trip-Planning
Real-Time Public and Private Transit Information