COVID-19 has taken many things that used to be a simple part of daily life – restaurants and bars, shopping, offices – and turned them into an ongoing risk assessment. At the outset of the pandemic, public transportation was scapegoated by several quickly refuted articles.
But increasingly, evidence suggests that normal COVID precautions apply when you're taking transit, just like at the grocery store. So as long as you and others are masking up, minimizing talking, and using good hand hygiene, studies show that hopping on your city bus or metro line isn't as dangerous as you may have thought. Many transit agencies are also taking positive steps to require masks and improve cleaning protocols.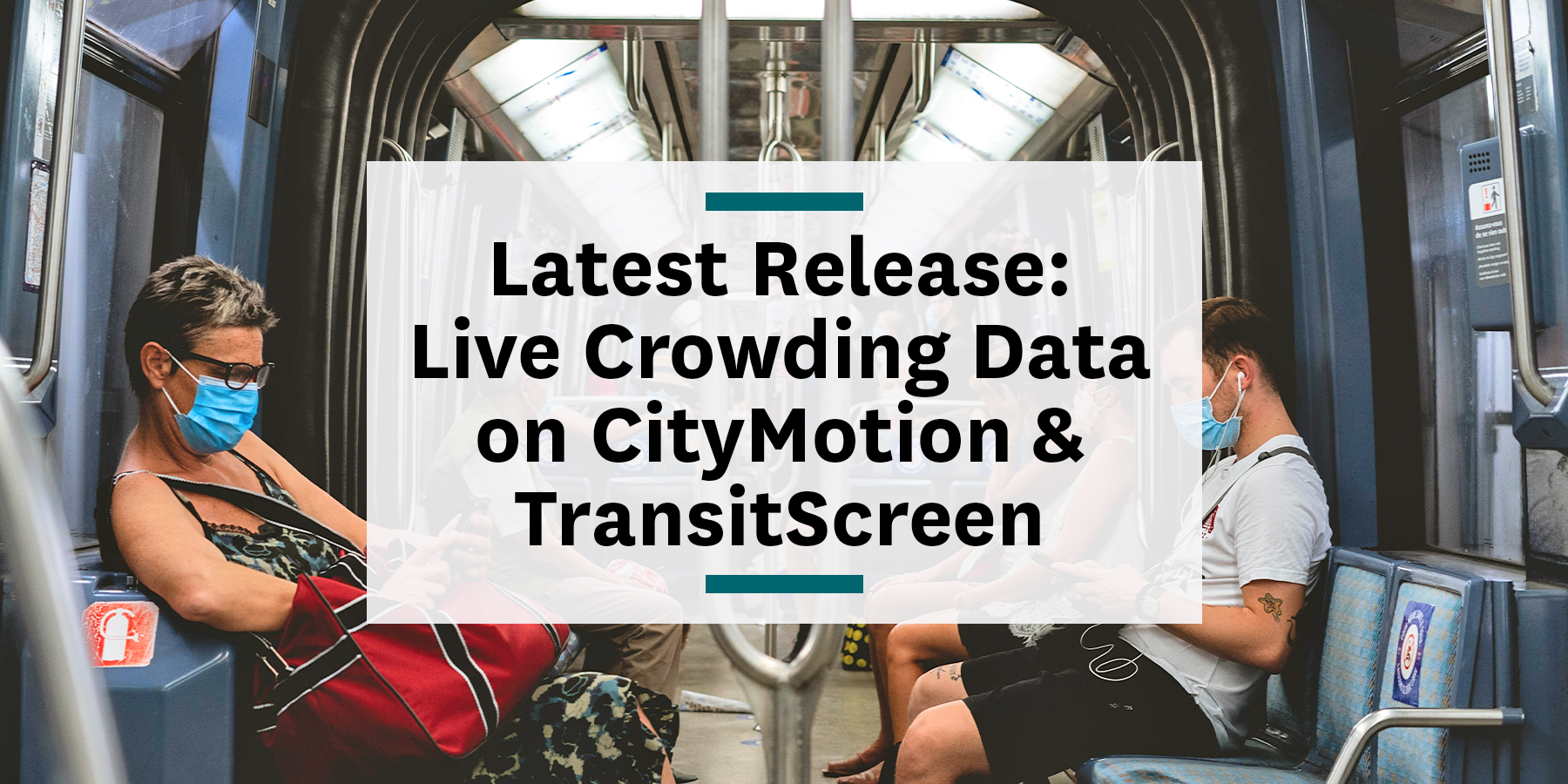 Social distancing is another effective precaution, and it's good to feel like you can take steps that are within your control. With live transit vehicle crowding data now available on CityMotion and TransitScreen, you can now make commuting decisions that feel right to you, in real time. Our mission is to provide people with live, accurate, and reliable transit data so they can make more informed decisions about how they get around.
Minimizing your waiting time and travel time has always been convenient, and it's especially important now. Whether you're working remotely, going in a few days a week, or simply working as usual, we know your time is valuable. Using real-time information to know exactly when the next bus or train will arrive before you get to the station allows you to avoid waiting time in stations and on platforms.
Now more than ever, people are factoring crowding levels into their decisions. We've taken safety a step further by adding live crowding information in every city where it's currently available (NYC, Boston, Austin, and LA). You can now board the bus or train with confidence, knowing how crowded it is before you get on.
In many cities, agencies have enforced new boarding procedures and capacity restrictions to offer a safer commuting experience. This means that buses can "fill up" much quicker than they may have in the past. Our crowding data provides insight into just how crowded vehicles are, so you don't have to waste your time standing at a stop hoping the next bus won't be as crowded as the one before.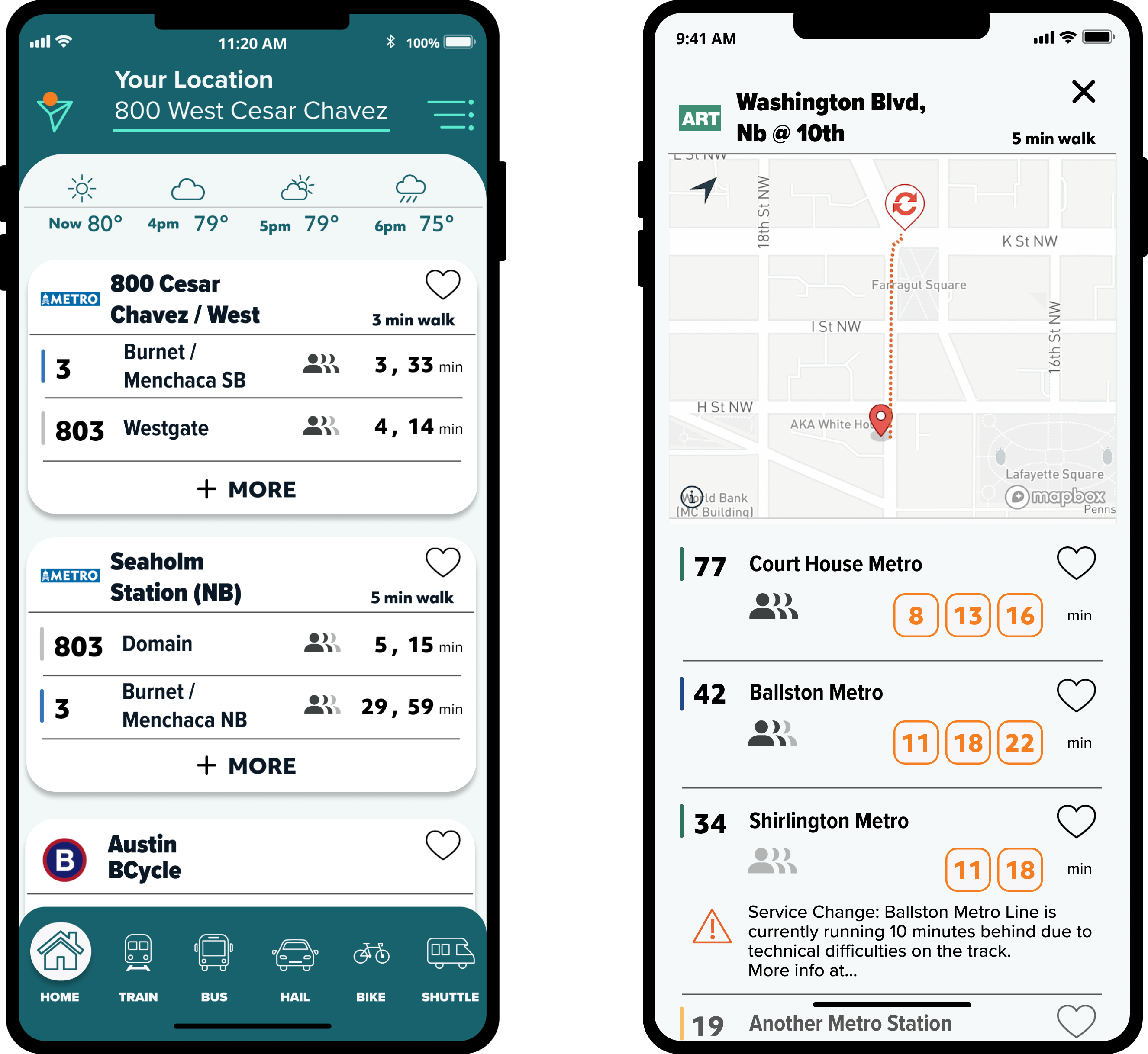 Crowding data is currently available for the following services:
Boston's MBTA buses
New York's MTA buses
New York's LIRR (Long Island Rail Road) trains
Austin's Capital Metro
LA's LADOT buses
Many transit agencies are still working to release this data, but we've been on the forefront of pushing for it through our work with the nonprofit association MobilityData. We will be adding it to our screens and mobile app as it's released, so you'll have access to this information as soon as possible.