We've been reading everything we can about return-to-the-office plans and what employers and employees alike are doing to prepare — if you're reading this, odds are you have been too. For employers, the expected protocol is starting to come together: Set strict in-office safety guidelines and procedures. Establish a clear line of communication between you and your employees. Help your workforce maintain or adopt sustainable commuting methods, even if it's only a few days per week.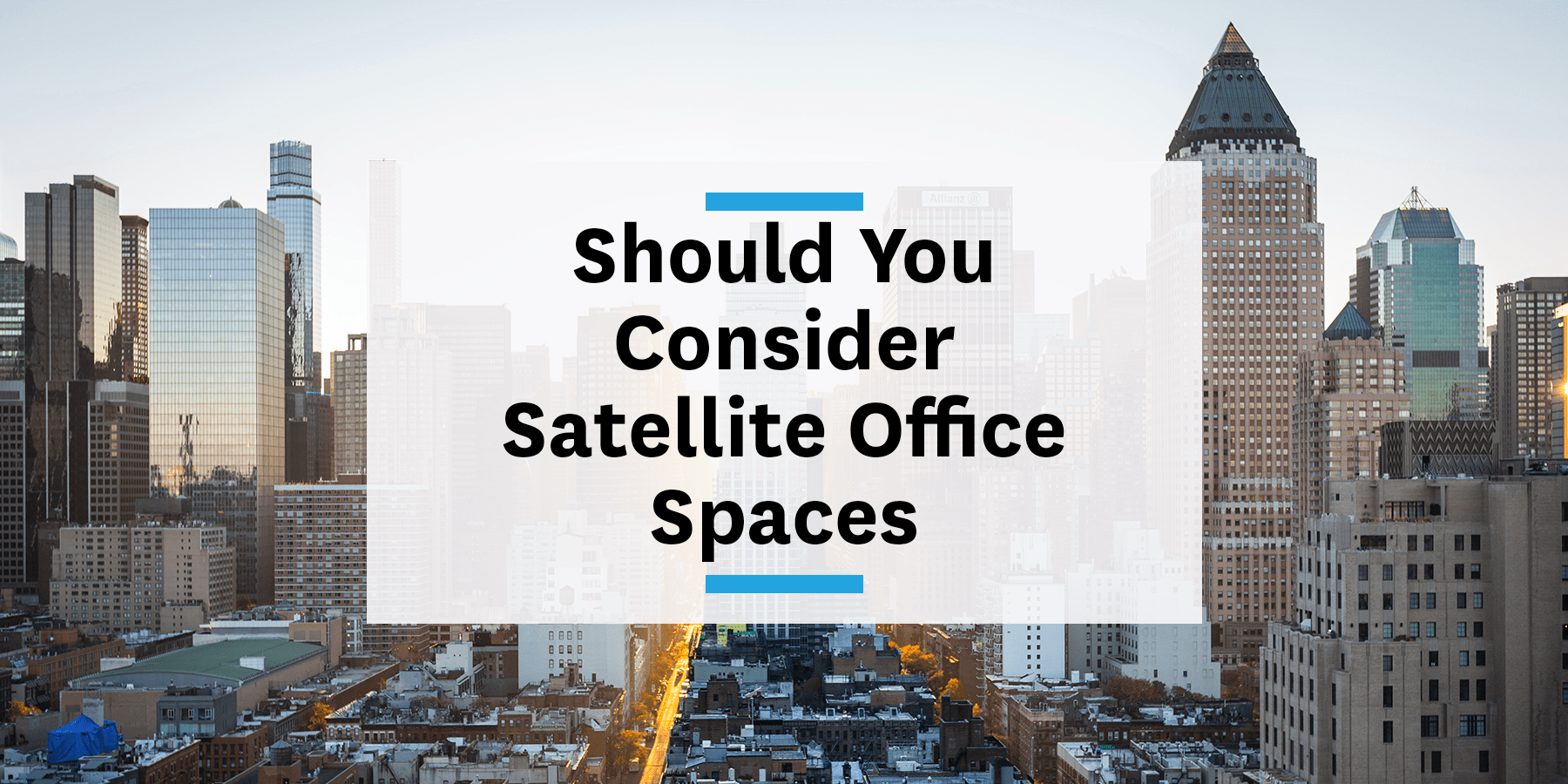 Employees must also make an effort to follow these guidelines set in place. That means choosing sustainable commuting practices whenever possible. Considering new, smaller satellite office spaces could make their commuting decisions easier.
Depending on where your employees live in regards to your office, a car could be the only possible form of commuting. Right now though, we're living in a time where change is possible, and employers have the opportunity to review all possible options, which could include satellite offices.
Why a satellite office(s)?
The goal of a satellite office is to give your employees a professional workspace, where they can have face-to-face interactions with their coworkers, without the long commute. This also means they could adopt a more sustainable commute, improve happiness and productivity, and get more time back in their day.
You may be thinking: "Why would I need to provide pay for another office space if my employees are already going to be commuting?" That's a viable concern. Your employees will already be leaving their home to go to the office, but they also haven't done a proper commute in more than six months. That means if you want them to travel 20, 30, or 45 minutes or more to your office, you need to help with that re-adjustment. A satellite office provides a better commuting experience, where your employees can avoid traffic, congestion, and frustration.
Satellite office options
Renting multiple office spaces can add up fast financially – especially if you've invested in creating a top-of-the-line office experience. But everyone working from home isn't an ideal environment for cultivating relationships, ideas, and camaraderie among your employees. There are some options you can choose to get your employees together, while following safety procedures.

Coworking spaces
We know working in an area with strangers doesn't sound attractive to anyone right now. Fortunately, coworking companies allow for employers to rent spaces for the day. Renting a large conference room for a team day ensures everyone has room to spread out, while getting face-to-face interaction.
You can also pay for monthly passes for your employees so they can work from a coworking space if they need or want a more professional environment. This option also lets employees visit a coworking space that is most convenient for them, rather than figuring out how to get to a set location of someone else's choosing.

Private company space
While coworking spaces provide a flexible option for you and your employees, working in a community-style space probably isn't everyone's first choice right now. Renting a second office space, in proximity to several employees, could be a suitable alternative.
This would require a bit more research, since the goal of a satellite office is to provide a closer office space to some of your employees to mitigate commuting concerns. That means you will need to figure out the amount of space needed, a central location for a group of your employees, and what commuting and parking options are available.

Mixed-use developments
Finding suitable office space isn't easy, especially if it's a second space. Another roadblock could be finding a sufficient space in a more suburban area. Conventional office parks don't always provide the modern amenities or attractions you'd find downtown. If you want your space to come to a satellite location, you want to make sure it's at least comparable to your main office.
Mixed-use developments provide modern amenities, walking and biking trails, and convenient attractions like local lunch spots. These areas offer similar environments to downtown office locations, but tend to be in more suburban areas, making them prime candidates for satellite locations for your employees who may not live in the city.
No central office
Okay so we've reviewed some options available for you to move forward with a satellite location. Another option would be just trading your central or main office for several smaller locations, like a network of satellite offices. As we mentioned above, the purpose of a satellite office is to make commuting easier for your employees, while providing a professional workspace.
If you employees live in areas around your central office and all have to commute to one place, what if they only had to commute somewhere closer to where they live? A shorter commute means a greater possibility of doing something other than driving alone, less time spent in traffic, and a better work-life balance. We know corporate leases aren't magazine subscriptions that you can cancel whenever you want, but now's a great time with flexibility to explore other options that might appeal more to your employees and to your bottom line.