In a bustling city like Boston, efficient and reliable transportation is crucial for the daily commutes of residents, visitors, and businesses. Real-time transit information displays play a significant role in making transit easy to use by showing what train, bus, ferry, and subway is near, and where the nearest bikes and other shared vehicles are. This guide delves into the different transportation options available on Actionfigure® Screen / TransitScreen® in the Boston area, including Cambridge, Somerville, Belmont, Medford, Arlington, Brookline, Newton, the Route 128 Corridor, I-95, and more.
Transit Display Screens
In an era of growing urbanization and increasing demand for efficient transportation, real-time transit information such as digital boards, dynamic screens, digital signage, and live timetables are valuable tools that help people navigate the complex transit landscape in Boston. Actionfigure Screen / TransitScreen is the leading transit display with up-to-date information on various modes of transportation, including MBTA trains, Bluebikes, commuter rail, and other forms of transit. Actionfigure enables users to make informed decisions about their commutes. This article explores the various transportation modes supported by Actionfigure Screen in the Boston area and how it contributes to a seamless commuting experience.
MBTA Subway System
Boston's subway system, known as the "T," is operated by the Massachusetts Bay Transportation Authority (MBTA) and serves as the backbone of the city's public transportation network. The T comprises five lines: the Red Line, Orange Line, Blue Line, Green Line, and Silver Line. Each line is color-coded to represent a unique characteristic of the area it serves. For example, the Green Line is named in honor of the Emerald Necklace, a chain of parks linking Boston and its western suburbs.
MBTA Bus Service
The MBTA operates an extensive bus network throughout Boston and its surrounding areas, connecting commuters to subway stations, commuter rail lines, and other key destinations. With numerous routes and frequent service, the bus system plays a vital role in the city's overall transportation infrastructure.
Actionfigure Screen / TransitScreen offers continually-updated bus arrivals, ensuring that passengers have the most accurate information. By leveraging this, commuters can better coordinate their bus journeys with other modes of transportation, ultimately leading to a more efficient and seamless commute.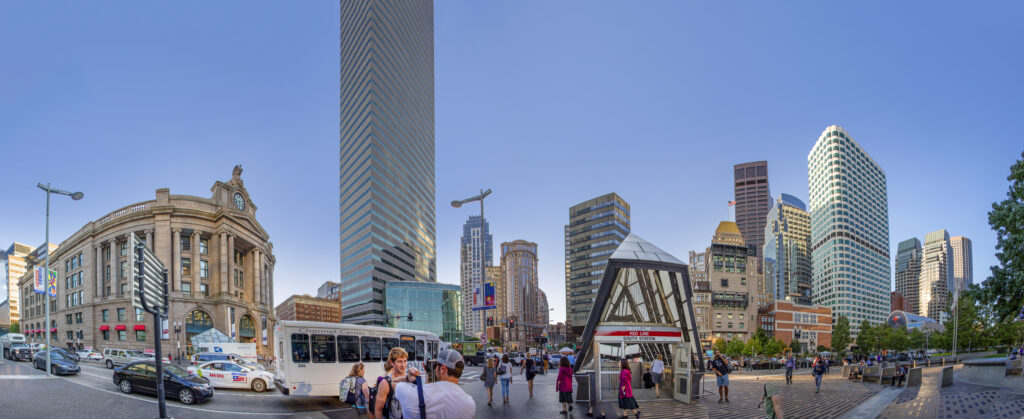 Commuter Rail
The MBTA Commuter Rail serves Greater Boston and extends as far as Providence, Rhode Island. With three major stations—South Station, North Station, and Back Bay Station—the commuter rail connects suburban communities to the city center, providing a convenient alternative to driving for thousands of passengers each day.
To help passengers stay informed about their train schedules, transit displays provide timely updates on commuter rail arrivals. By utilizing this information, commuters can better plan their journeys and avoid potential disruptions.
Ferry Services
Boston's waterways serve as an essential transportation corridor, with several ferry services connecting various points along the harbor. Operated by the MBTA and private companies, these ferries provide commuters with a convenient and scenic alternative to road and rail transportation.
Actionfigure offers up-to-date information on ferry arrivals including privately operated services such as the Seaport Ferry. This data enables passengers to plan their trips more effectively and make the most of their time on Boston's waterways.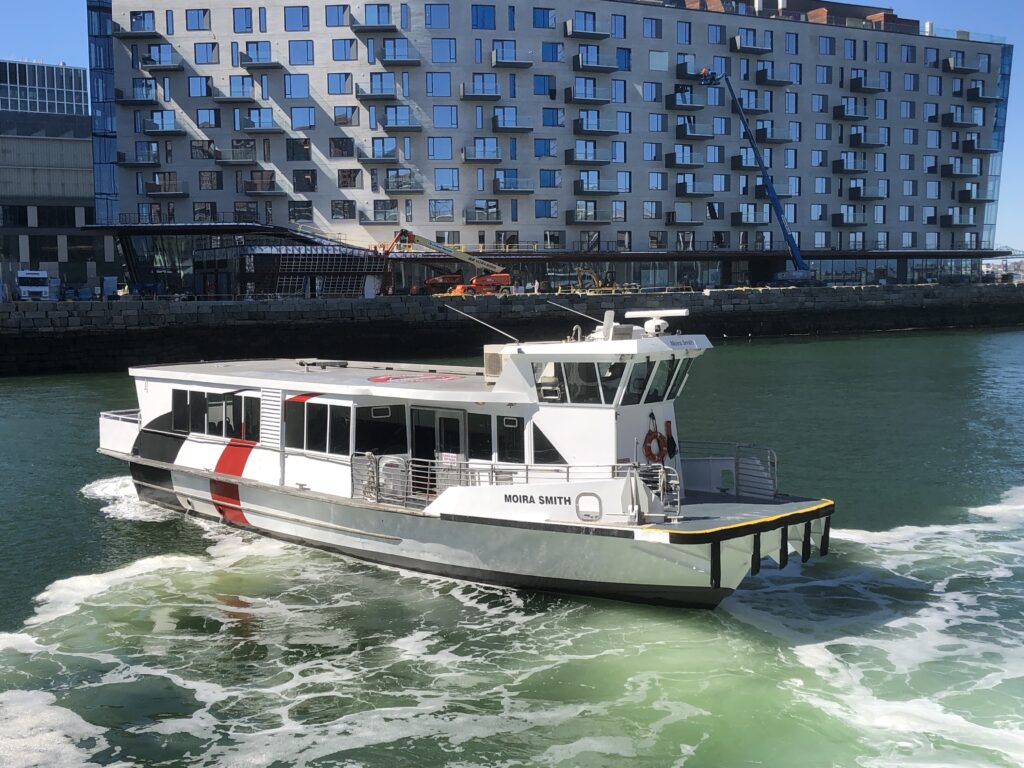 Cycling: Bluebikes
Cycling is a popular mode of transportation in Boston, especially with the Bluebikes bike-share program providing residents and visitors with a convenient and eco-friendly way to navigate the city. Cycling is also popular with commute management programs. With numerous designated bike lanes and trails, the city continues to invest in infrastructure that supports safe and enjoyable cycling experiences.
Actionfigure Screen provides users with information on Bluebikes station locations and bike availability. By accessing this real-time data, cyclists can quickly locate nearby stations and plan their routes accordingly.
Taxis and Rideshares
Taxis and rideshare apps (ridehailing or ride sourcing apps), such as Uber and Lyft, offer flexible transportation options for Bostonians and visitors alike. These services can be hailed at any time, providing a convenient solution for those seeking on-demand transportation. Actionfigure Screen can show how many minutes it will take to get a ride.
Future Developments
As Boston continues to grow and evolve, transit displays will play a crucial role in supporting the city's diverse transit needs. By providing accurate, up-to-date information on the various transportation modes available, Actionfigure helps commuters make informed decisions and contributes to a more efficient and sustainable urban mobility ecosystem. With ongoing investments in infrastructure and technology including the Green Line Extension, Boston's transportation landscape is poised for continued improvement and innovation.