In 2018, McDonald's relocated its headquarters from suburban Oak Brook to downtown Chicago, Illinois. The burger makers have followed other corporations like Motorola and Kraft Heinz into the city in order to attract younger talent. What made them and so many others make this decision, and what are they doing to handle the move, manage employee retainment, and increase satisfaction in the city?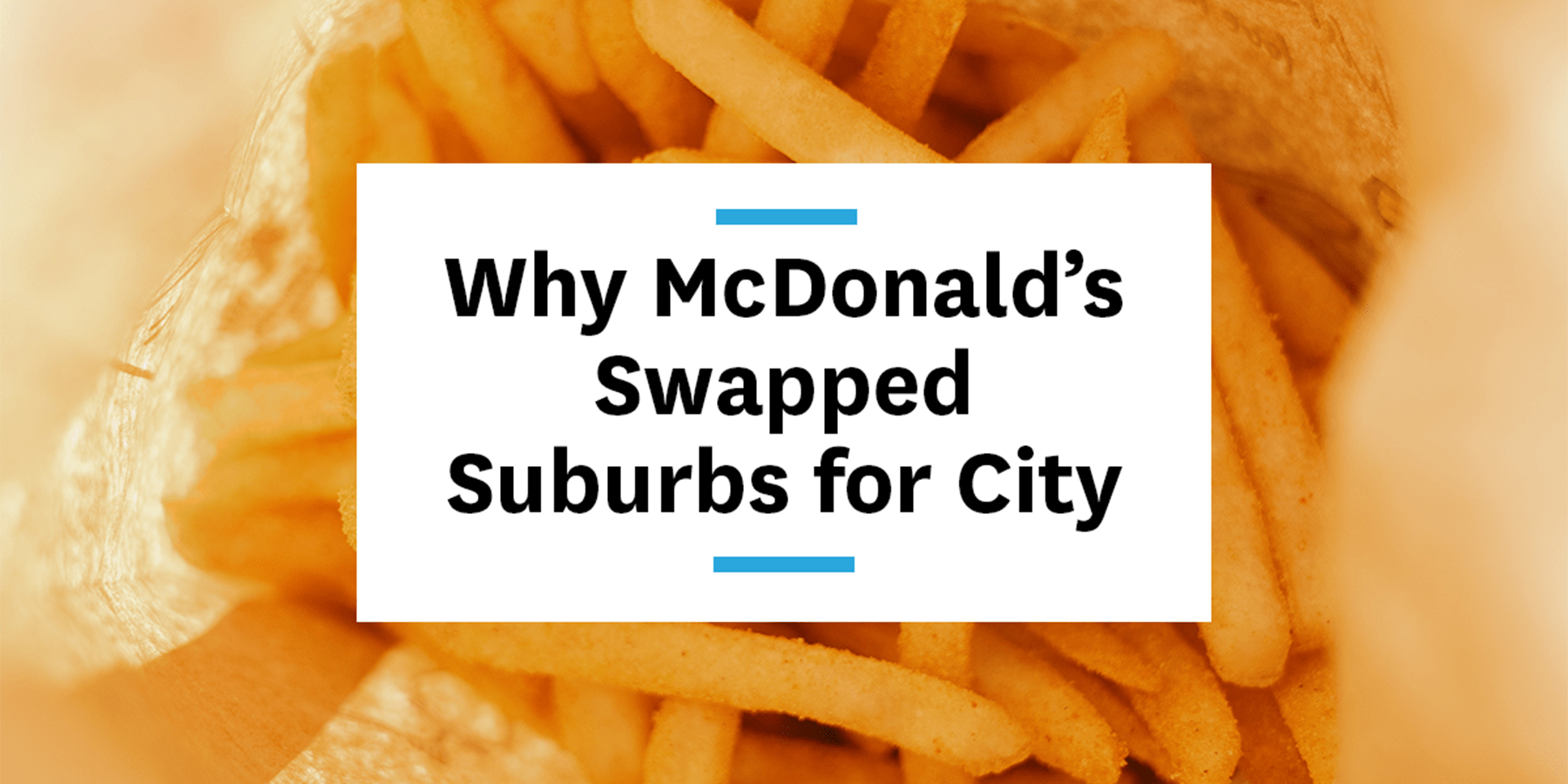 Location is an important factor for both employees and employers. McDonald's wasn't unlike other corporations of its time — many industries wanted to establish life outside of city borders in order to create campuses. Suburban life gave room to grow and establish a life for employees.
Updated offices
The original HQ doesn't sound too different from what you hear about today. In fact, it was a massive open office built in the 1970s that came with snack bars, brainstorming rooms, and features you would hear about in our modern workplace.
This was designed to keep employees enticed and close to the workplace, which was also accomplished by offering company cars with room to park. However, this was a different crowd and a different time.
Dirk Lohan, the architect behind the suburban campus, designed a space to keep workers motivated and happy, therefore increasing productivity. "We thought trees and deer are better than dirty streets in the city," explained Lohan. 
While open offices are still trending in workspaces big and small, cars are not. Millennials and younger employees are picking cities over suburbs, and corporations like McDonald's want to move where talent is. City life offers many features like trendy restaurants, high-end shopping, thrift stores, and bars — but what it really provides is mobility. 
Proximity to public transit
McDonald's cleverly located itself in the heart of what once was Chicago's meatpacking district. History aside, the cleverness is awarded to the office's accessibility. More than 90 percent of the company's 2,500 employees take public transit to work, originally projected to be two-thirds of the workforce. The burger dynasty also supported the use of public transit by offering fewer than 300 parking spots, mostly occupied by visitors.
In fact, the office is located right around the corner from Morgan Station, a popular and regularly busy metro stop in downtown. There's also a Divvy bike station right outside of the HQ, multiple bus lines with stops in a two block radius of the office, and even a ZipCar lot in walking distance. 
With a prime transit spot like that, McDonald's employees didn't have to worry about having to move for work, especially if they were already living in the city. This is also made easier due to Chicago's existing and well-developed commuter rail system, Metra, that spans from the city to the suburbs.
What was once the meatpacking district is now a line of delicious restaurants and must-see bars, giving employees opportunities to connect outside of the office while putting McD's closer to its competition and talent. Accessibility to an appropriate work-life balance can be tricky in some suburban offices, due to a lack of amenities and longer, car-based commutes.
Catering to younger generations
Suburban life isn't where happiness goes to die, though. Many find a perfect balance, especially with suburban areas trying to offer similar big city perks like high-end dining, trendy stores, and such. But, as more millennials and Generation Z-ers opt out of cars, the more urban areas will grow in popularity. 
It's important to give employees options so that they can make educated decisions about how to get to work, when to get to work, and what to do after the clock strikes 5 p.m.. What these decisions come down to is a positive work-life balance, which cities can truly offer. We spend a majority of our adult lives working, but it doesn't always have to be at the office, and it doesn't have to be exactly from 9-5. 
The end game
What companies like McDonald's are doing is giving freedom back to their staff. We choose to live where we live because we enjoy the area (or the cheaper rent). Maybe that means catching a Cubs game after work, leaving at 3:00 to pick your kid up from daycare, or hitting the gym that's across the street from the office. Whatever your work-life balance is, it's supported by your company.