The Association for Commuter Transportation (ACT) is an international organization working to improve employee commutes around the world. They host a series of events and webinars, and also sponsor regional chapters in order to enhance local infrastructure and mobility options.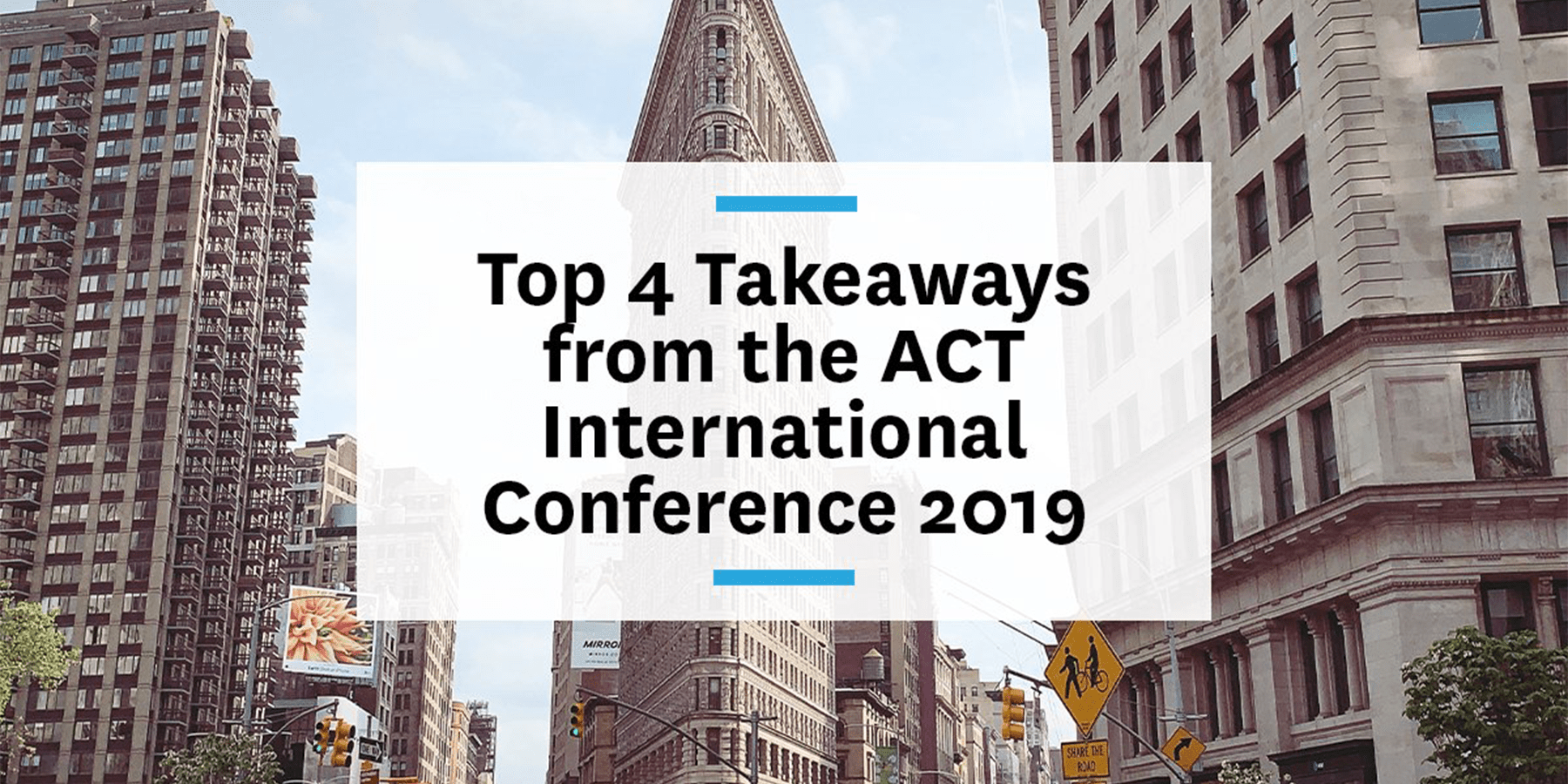 The ACT International Conference is an annual event for governments, companies, and mobility providers alike to get together and learn about top trends in the shared effort to reduce the number of single-occupancy vehicle commutes through transportation demand management.  This is always one of our favorite events of the year at TransitScreen, because it combines all our favorite things: policy, mobility, and the corporate workplace. This year was no exception!
Now that the dust has settled, we wanted to share some of our key takeaways from this year's conference, held at the Marriott Marquis in New York City from August 4 – 7.
TDM is becoming a workplace benefit
TDM measures have long been categorized as facilities expenses, but now they're transforming into a workplace benefit for employees. Installing a bike room at the office is no longer a utilitarian need to check off a to-do list, but now part of an overall effort and strategy to enhance the employee experience and improve the commute. In some cases, they are now a necessity to keep up with the many employees who have made the switch from cars to bicycles.
The attendance of TDM leaders like Google and Facebook shows the impact this conference has on companies of all sizes. The efforts these companies have made to improve their employees' commutes can have a trickle-down effect on smaller companies looking to implement TDM strategies at their offices.
Mobility options are making commuting easier
The sheer number of different private mobility options has been steadily on the rise in cities of all sizes. Scooters, mopeds, and bikesharing docks seem to be on every city block, from Chicago to Santa Monica.
E-scooter companies such as Bird, Lime, and Spin (among many others) have been major players in the growing mobility revolution. Micromobility options like these have the potential to significantly change the way employees commute by assisting with the first and last mile of commutes. Employees who use public transit as their primary commuting option may not always live next to a transit stop, which is where e-scooters can help. The ability to swap a one-mile walk with one-mile scooter ride can significantly decrease commute times, and increase the likelihood of people choosing to ride transit rather than drive.
Along with scooters, shuttle services are growing in the commuting space. Companies including Pablito and Scoop are improving every aspect of employee commutes, from matching up nearby commuters to scheduling pickup and drop-off times. Commuters can be flexible with their daily needs, whether they're individual riders or corporate users. A key feature of these services is the ability to get work done on the way to the office with in-vehicle WiFi, something that can make a huge difference to those who are traveling to and from San Francisco to Mountain View every day (1 hour each way).
TMAs are central to commute behavior change
Transportation Management Associations (TMAs) are growing across the country with the goal of improving both transportation infrastructure and the way employees use available options. Working on a national and local scale, TMAs have the ability to work directly with governments and employers to change commuting habits in their communities. 
It was great seeing TMAs from all over the country including Commute Seattle, TMA of Lake-Cook (Illinois), Emory University/Clifton Corridor TMA (Atlanta), and many more. The opportunity to speak with these local organizations and hear about the efforts in their community was inspiring.
Improving the commute is getting more important
Perhaps the most exciting trend we saw at this year's conference was the overall increase in attendance and corporate workplace involvement. Attendance from leaders in the corporate workplace space grew 20 percent from last year, and we hope to see it continue to grow in the coming years.
New York City was the perfect city to host the conference. New York's subway system alone moves nearly 4.3 million people per day and over 1 billion people per year, making it the perfect city to host an international commuting conference.
What the future holds
The success of this year's conference has us excited for everything that will come in the future. Moving from New York to Denver in 2020 is a great transition from an established transit-based city to a developing city. We can't wait to see what new trends will come through the end of this year and rolling into next year.