Parking always seems like an issue. You arrive at your destination and it feels like there are never spots available. You may find it hard to believe, but there's actually an abundance of parking in the United States, and it takes up a lot of space, time, and money.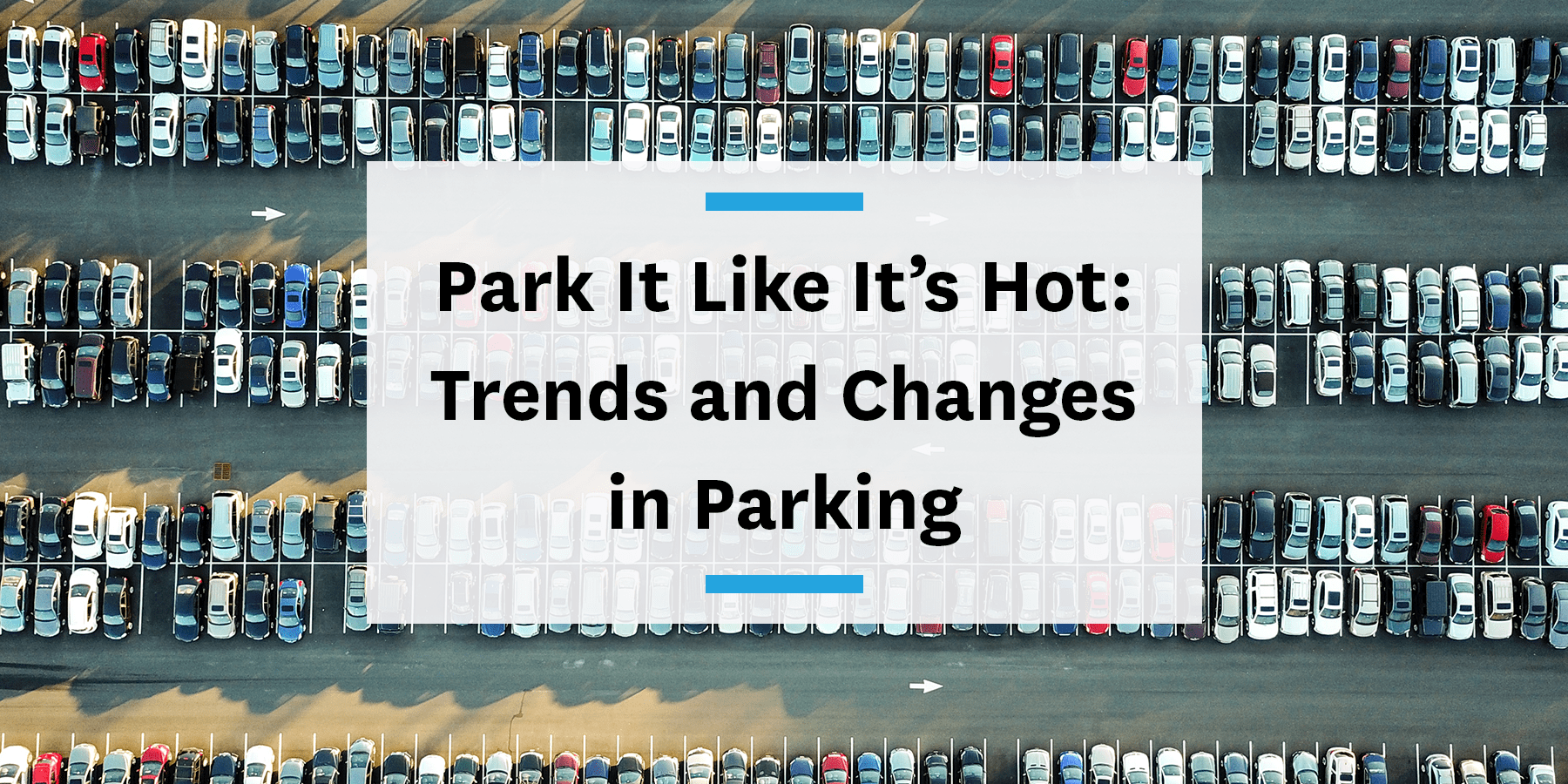 In an effort to make parking more efficient, groups like city governments, school administrations, and developers are making efforts to make better use of parking space and money.
Parking in America
People like to joke about America being the land of excess. When it comes to parking, that's a very accurate statement. The Research Institute for Housing America conducted a study looking at parking in five US cities, and the results are mind-blowing.
New York City has nearly two million parking spots, which is a little more than half of a parking spot per household. Jackson, Wyoming, on the other hand, has a population of around 10,000 people and has more than 100,000 parking spots – resulting in nearly 27 parking spots per household!
Along with the space parking uses, there is a lot of money that goes into it. Donald Shoup said it best: Free parking isn't free. While that might contradict many drivers' thoughts, it's the truth. On average, a surface parking spot costs between $5,000 and $10,000 to build. A single parking spot in a garage can cost between $25,000 and $50,000 to build.
In addition to construction costs, free employee parking actually costs employers hundreds of dollars per month – for one spot. New York City leads all US cities when it comes to the average price per spot, at $732 a month. If you look at the other coast, Seattle isn't quite as pricey as New York, but monthly parking spots can reach $200 or more in parts of downtown.
Parking minimums
In the mid-20th century, cities around the country started requiring new building projects to have specific numbers of parking spaces, known as parking minimums. These minimums started because cities were worried about having enough parking for every driver cruising city streets. Unfortunately, because of these requirements, there is now an over-abundance of parking spots, taking up valuable land in many cities. That's why cities are starting to roll back these rules.
In 2018, San Francisco became the largest city in the United States to end parking minimums for new buildings. This doesn't mean they aren't building parking spots — it just means developers no longer have a required number of spots to build. Smaller cities including Hartford, Connecticut, and Minneapolis have also made the change to get rid of parking minimums. While parking minimums are still in effect in many cities, local governments are becoming more and more lenient on enforcement.
Parking reduction efforts
Street
Street parking is starting to be replaced with bike lanes and car-free areas, in order to make streets safer for cyclists and pedestrians. There is of course backlash from these changes, but it's short-lived once people begin to see the benefits.
Stores located on major shopping streets in New York City saw bicyclists spend more money on average per trip than drivers did. Another study in Portland Oregon saw cyclists spend less money per trip, but they made more trips, resulting in them spending more money over time than drivers.
Employee
Driving is the number one form of commuting. Employees drive from all over to get to the office, and most of the time they do it alone. As transportation demand management efforts continue to expand, employers are being challenged to get their employees to change their commuting behaviors.
A parking cash-out program is an effective way to get employees to change their commutes. Parking cash-out is essentially paying employees to not drive to work. The amount is usually equivalent to the monthly amount of a parking spot or the cost of a monthly transit pass, at the employer's discretion.
Campus
Every semester, social media is flooded with complaints and jokes about parking issues students and faculty members face. While the jokes seem a little exaggerated, they stem from real issues.
Sometimes the only fix is to remove the problem. By issuing fewer parking passes every semester, universities can begin to make a difference in how students, staff, and faculty get to campus. To make the change easier, universities can shift car parking to additional bike parking.
Residential
New luxury apartment buildings are going up in every city. Anchored by high-end coffee shops and mainstream yoga studios, these new apartment buildings have everything – including pricey parking.
As micromobility options continue to occupy city streets and sidewalks, owning a car is becoming less and less of a necessity. In addition to the increased availability of mobility options, high monthly parking prices are making scooters, bikes, and public transit more appealing to younger generations. To make better use of space, apartment buildings can build secured bike parking areas for residents who own personal bicycles.
New developments
Due to the abundance of parking in the US, lots of spaces often stay vacant and waste precious space – especially in cities. As a result, developers have been building new projects on the ruins of parking lots. In addition to transforming these spaces, the leniency and abolition of parking minimums will lead to lower vacant parking lots overall.
Park it right there
While the country will never be fully rid of cars or parking, there is a movement to make use of the spaces that aren't hosting cars. Using these as bike parking or open pedestrian spaces can improve cities, as well as quality of life for residents.