We recently wrote a post about parking in the United States. In that blog, we touched on the excess parking the country has and how it's a waste of time and valuable space.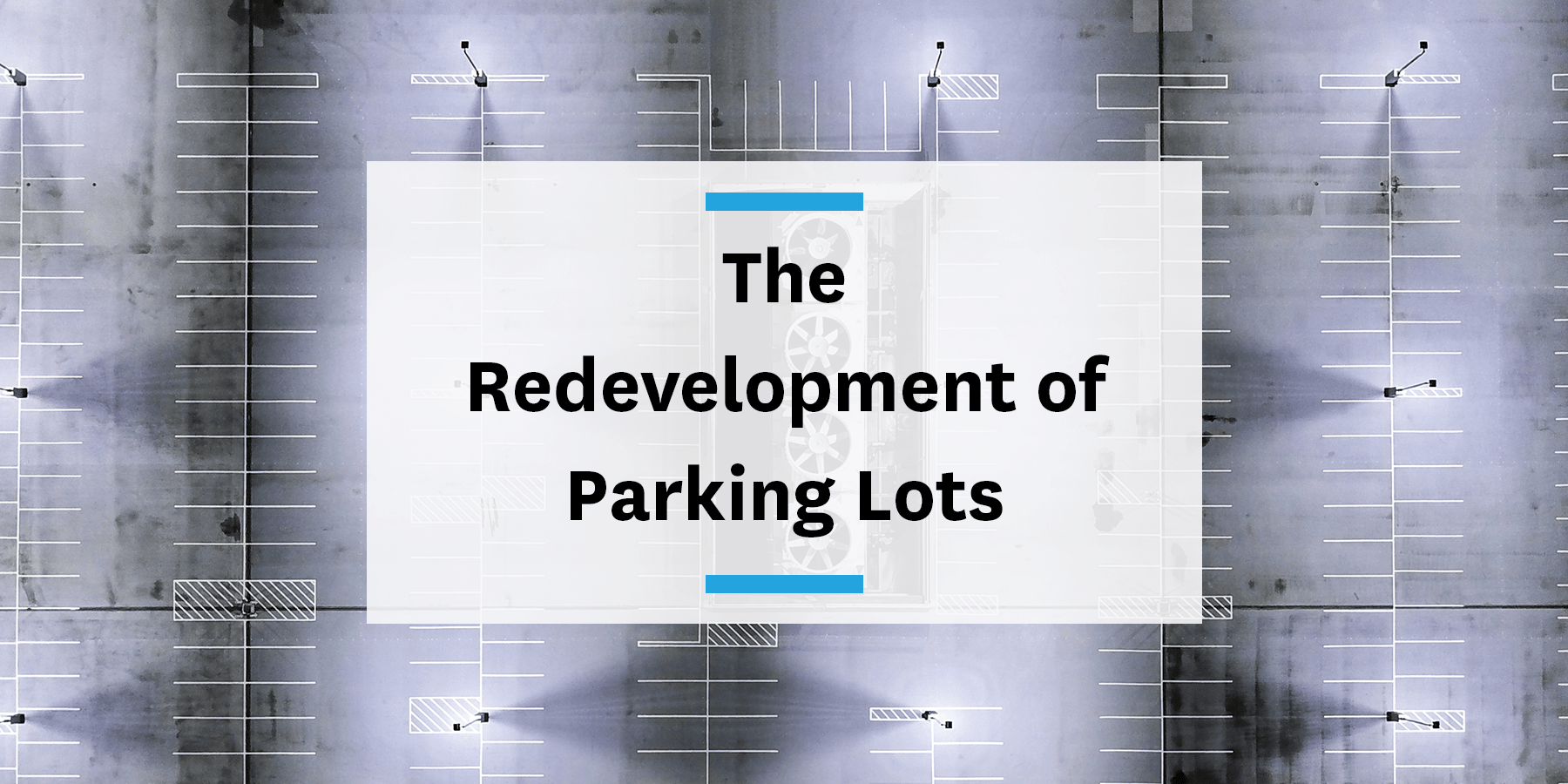 As governments begin to loosen (and sometimes even eliminate) parking minimums and replace street parking spaces with bike lanes, developers are doing their part too. In an attempt to remove under-used or entirely abandoned parking lots, developers have started building new projects where parking lots once stood, and micromobility is helping.
Areas of change
This trend is happening in major cities across the US including New York City, Chicago, and Boston. Fewer than 100 parking lots were sold yearly between 2006 and 2014. In 2016, more than 200 parking lots were sold across the country, doubling any yearly amount in the nine years prior.
Wichita, Kansas, isn't known as a big city, but that doesn't mean it isn't seeing the same changes from alternative mobility options. Knightley's Garage was built in the 1950's and dubbed "The Midwest's largest and most modern parking garage." Now, nearly 70 years later, the once amazing parking garage (renamed Broadway Autopark) is home to 44 housing units and office space.
Brooklyn has been on-trend (surprise!) with parking lots being converted to developments. A surface parking lot was converted into a new housing development. Opening in 2019, the building includes 363 total housing units, bike parking, and 35,000 feet of retail space.
Catalysts of change
This change can't be attributed to one single influence. The rise of ridehailing has greatly lowered the need to drive, especially in and around urban areas. The ability to get from point A to point B without having to park means there's far less need for more parking.
New shared micromobility options are also a contributing factor. Since more than 50 percent of urban trips are under three miles, residents are opting for easier forms of commuting. Docked and dockless bikesharing allows people to get to their destination and simply dock or drop their bike at the end of the ride. The same goes for electric scooters. When you don't need to drive around finding a parking spot, trip times become significantly shorter.
The final touch
Parking is never going to go away completely, but removing lots and garages that no longer serve a purpose is a good start. With less parking available and more mobility options coming into existence, the way people get around cities will begin to change even more than it already has.