The average commute is pretty terrible. Plain and simple. Employers can offer free transit passes, free bikeshare membership, or even a free bike, but there are things beyond control that employees have to deal with. To make commutes completely stress-free, employers could move their employees into the office. Just kidding — mostly.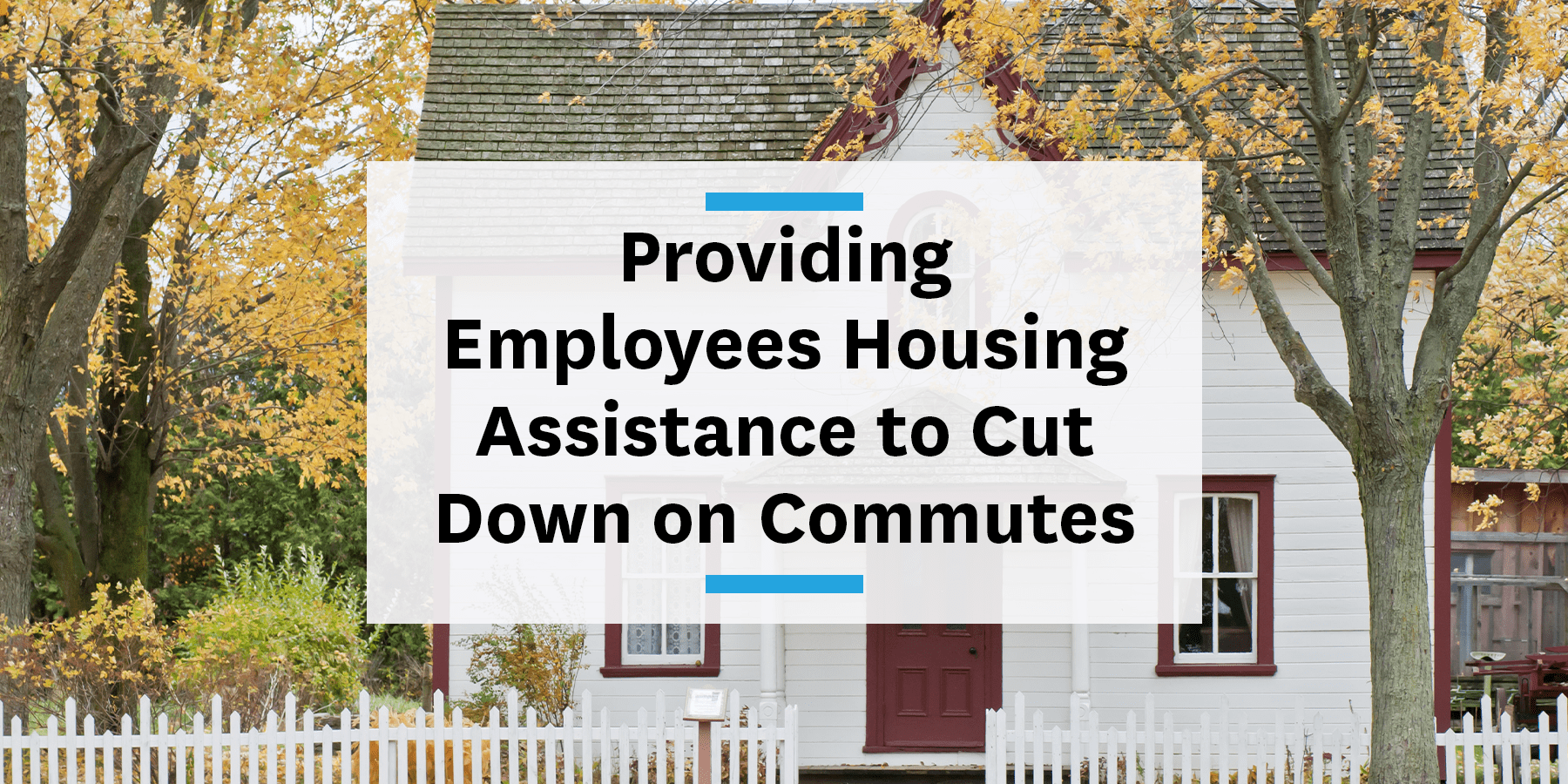 In order to make the commuting experience better for employees, some employers have programs to help move their employees closer to work. We're not talking about apartments in the office, but in a close proximity where biking and walking are feasible options in any condition.
Why make the effort
Helping employees move closer to work is a great way to cut down or entirely eliminate commutes. Nearly a quarter of employees have said they left their job because of their commutes. To combat rising commute times and increasing housing prices, employers can contribute extra money to their employees' living expenses.
Housing prices are a huge contributor to the increasing length of employees' commutes. More and more people are moving to cities to be in the heart of the action, and because that's where companies are going. New York has always been the place to be, and companies are continuing to move there in droves. Facebook and Google recently announced new NYC-based office spaces they plan to occupy in the coming years. In order to work in the city, employees will move to northern New Jersey and areas outside of Manhattan in order to find more affordable housing options. To put it into perspective, the difference between housing prices between Hoboken, NJ and Manhattan is greater than 40 percent. That's enough for most people to opt to live on the other side of the Hudson.
Facebook
We know most companies in the world can't compete with Facebook on a financial level, but you can still draw inspiration from them. To attract and retain their San Francisco-based employees, Facebook offers employees a substantial bonus for moving closer to their Menlo Park headquarters. The company is also in the early stages of building a housing development, which will be open to the public but is expected to be occupied largely by company employees.
University of Chicago
The University of Chicago is one of the top schools in the country, and they want to make sure they retain top faculty members. In order to make commuting and living in Chicago a little easier, the school offers housing assistance for faculty willing to move to a neighborhood close to campus. They offer as much as $10,000 for a down payment on a house and as much as $2,400 in rental assistance for qualifying employees. The goal is to help employees move closer to campus so they can choose alternative forms of commuting.
Addepar
Addepar is a wealth management company that takes employee commutes to heart. With offices in Menlo Park, CA, and New York City, they understand how high housing prices can get. Employees living within a mile of the Menlo Park office or 15 minutes of the New York office receive an additional $300 per month for housing. Employees who don't share a front yard with the offices, but still live within a reasonably close distance, get an additional $150 per month. While these aren't necessarily huge amounts, anything helps with sky-high rent prices.
A little bit goes a long way
We understand most employers can't always give lots of extra money to employees per month to help them with housing costs, but they can help in other ways. As a growing company – and with a focus around making commutes better – we heavily encourage the use of alternative forms of commuting. We offer $75 for a new pair of shoes to our employees who walk, bike, or metro to work – which is all of us! When employees feel they have support and incentive to move closer to work and change their habits, they'll be able to successfully make a change.
Providing a little extra relief may be possible for some companies, like Addepar does. It may not be $1,000 per month, but $200 a month can make the world of difference. Honestly, providing free parking for employees can cost more than that. Combining one incentive with another is a real solution. Offering a little extra money to employees who move closer to work or in certain areas or neighborhoods – like University of Chicago does – can help.  
Homeward bound
When employees live closer to work, the need to drive is all but eliminated. It's not a requirement to give extra help to employees for their living expenses, but it's a great way to attract top-tier talent and make sure they're able to make sustainable choices for their daily trek to the office.Want to learn how other employers are helping make commuting better? Check out our resources page!