Creating real behavior change around urban travel is more than just adding more bikeshare stations and creating micromobility pilot programs. City dwellers and visitors have had access to reliable, shared mobility for more than a decade in some cities. What it really comes down to, is creating a safer environment for riders.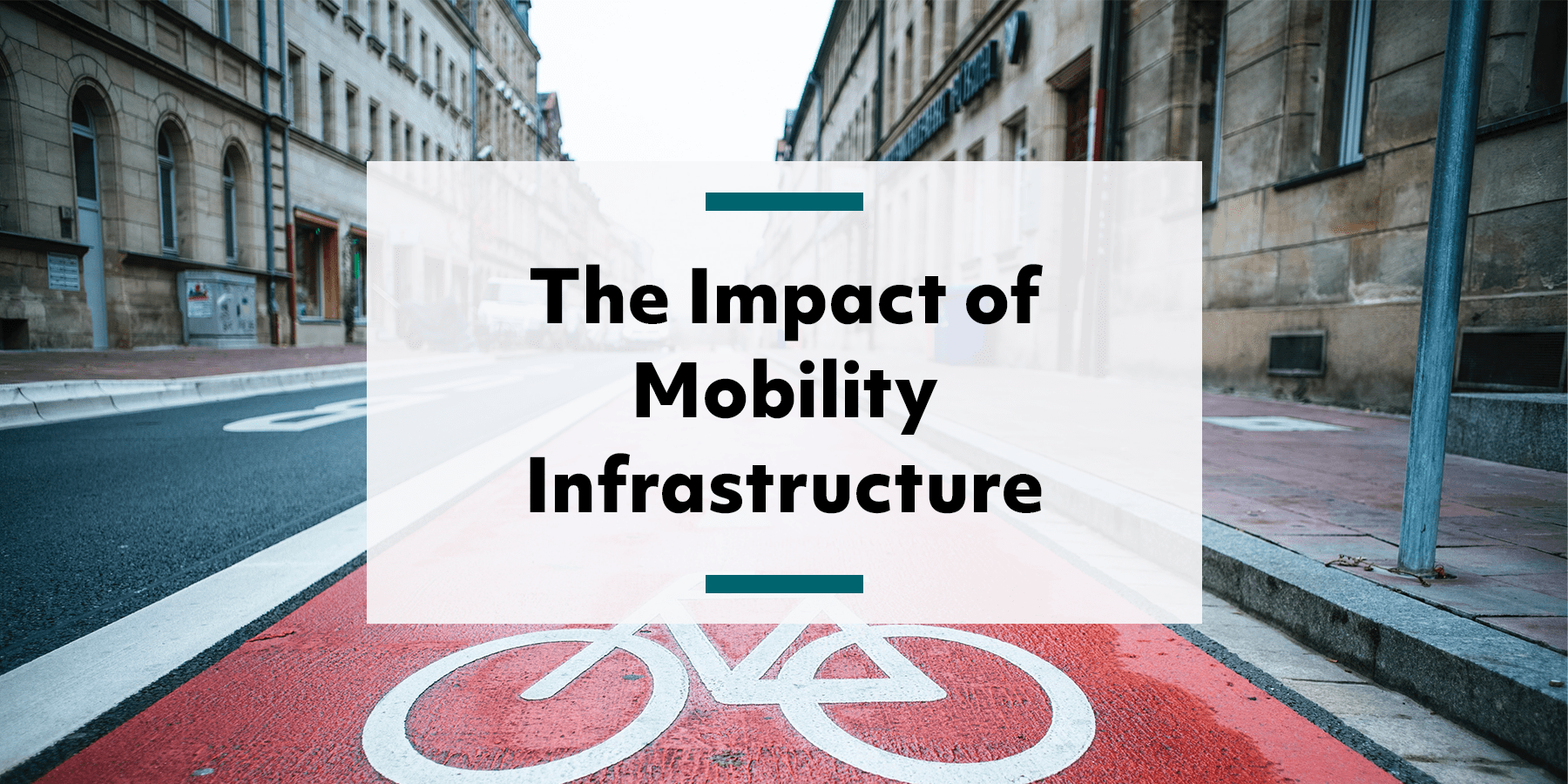 Creating better infrastructure around biking and other mobility options (scooters, mopeds, etc.) can and will lead to higher biking adoption rates. 54% of adults said they want to ride bikes more often, but are hesitant because of safety concerns – like getting hit by a motorist.
Economic impacts
The benefits of implementing safer mobility infrastructure go beyond just helping out individual riders. It's important to also recognize the positive impacts these improvements can have on the local community and economy.
Community impact
One of the most astounding numbers we've seen is the return on investment that communities see after  investing in infrastructure that supports cyclists and pedestrians. It's estimated that every $1 spent making communities more bicycle and pedestrian friendly, brings $11.80 into the local economy. We're not economists here at TransitScreen, but that seems like a pretty good ROI.
Another way this added mobility infrastructure benefits local economies is that it often leads to more private investment in areas made more accessible. Since the High Line opened on the west side of Manhattan in 2009, there has been more than $2 billion in private investment in the neighborhood.
Retail impact
As a result of COVID, the United States is seeing a record number of vacant storefronts. Real estate agents and investors looking to fill these vacant storefronts should take note of the fact that non-drivers spend more money, on average, on retail than their motorist counterparts. Investing in infrastructure that would make these retail areas more accessible to non-drivers could prove hugely beneficial in the long run. 
In the East Village of Manhattan, a survey found that cyclists spend about $20 more per week on retail than drivers. Another study in Portland, Oregon found that cyclists spend less money per trip to grocery and retail stores, but make more trips than drivers, and end up spending at least as much, if not more than drivers on a monthly basis.
Proposed projects
The Great Springs Project
The Great Springs Project, based in Austin, Texas, recently submitted their economic benefits report for a proposed 100-mile pedestrian and bike trail. The proposed project would span from the Alamo in San Antonio to Austin, the Capitol.. According to the report, this project could generate just north of $55 million in economic, health, and environmental benefits.
The Great Springs Project also anticipates that more than 10,000 walkers, runners, and cyclists would use this trail on a daily basis for exercise, leisure, and even to travel to different areas of their community without their car!
The Manhattan Greenway
Manhattan is currently home to the Hudson River Greenway, the country's most used bike path. That probably isn't too much of a surprise seeing as Manhattan is the most populated city in the United States. It's so popular though, that in April, Mayor de Blasio committed $723 million to finishing the greenway so that it will circle the entire island. While the expected completion date is set for 2029, having funding committed to the project is certainly a step in the right direction.
You can also find a 26-mile greenway across the river in Brooklyn. There are similar spaces in other New York City boroughs including Queens, Staten Island, and the Bronx. These projects are all in addition to the $1.7 billion dollar bill passed in 2019 to add 250 miles of protected bike lanes, 150 miles of dedicated bike lanes, and a million square feet of new pedestrian space in New York City. New York's commitment to investing in this kind of infrastructure is clear, and should serve as an example for other cities throughout the United States.