The latest Actionfigure Mobile app is available today for iOS and Android! Actionfigure Mobile gives your tenants and employees what they need to see all transportation choices in real-time. With this new version, Actionfigure Mobile adds the power of our trip planning platform, which helps new tenants find the best routes for regular trips, and helps employees with changing commutes. If you have Actionfigure Screen or Insights, many of those features are now included so your people have the power of Actionfigure on the go.
Actionfigure Mobile shows your people that you have their back when it comes to navigating new and changing transportation choices.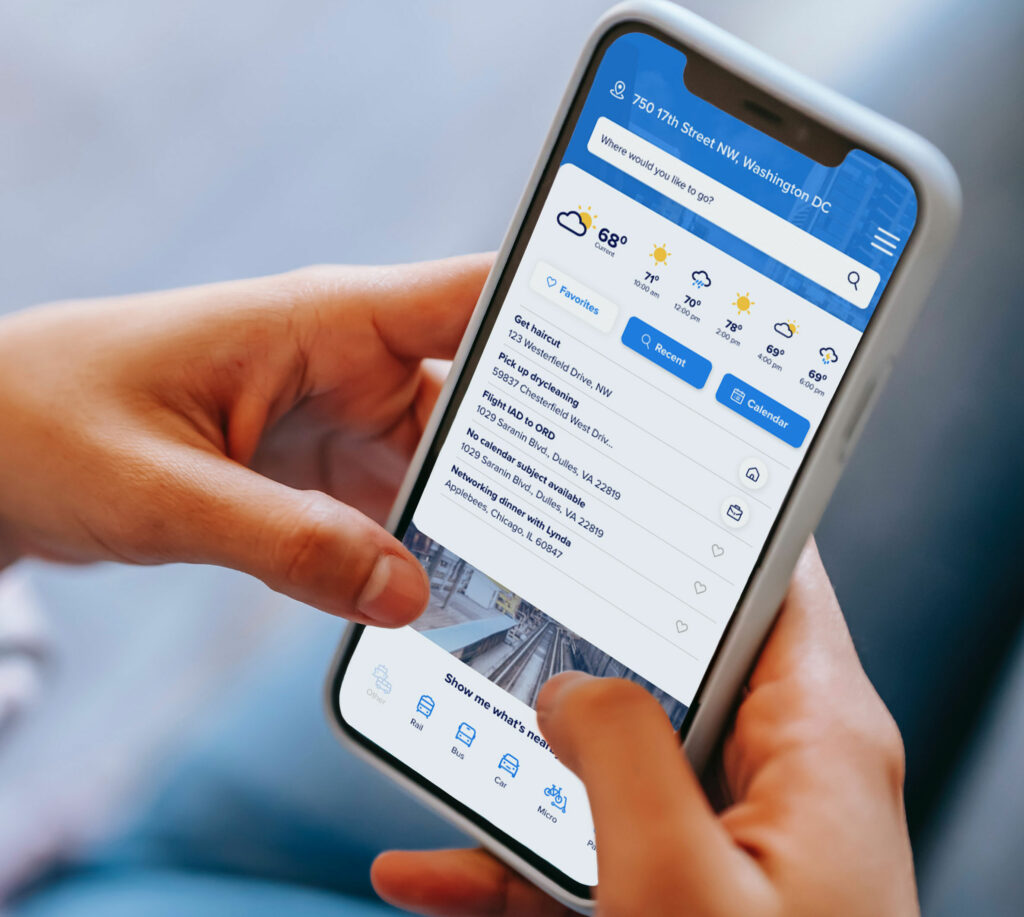 Actionfigure Mobile is an upgrade from the CityMotion app, and is available exclusively to our customers. If you subscribe to CityMotion, your subscription has automatically been upgraded to Actionfigure Mobile.
Actionfigure Mobile shows every transportation option together in just one app! It brings the power of Actionfigure Screen, formerly TransitScreen, into the palm of your tenants' and employees' hands. Today in this new version, the power of Actionfigure's trip planning is now fully integrated. Beyond traditional map apps, Actionfigure Mobile allows customized trip planning so you can see all of your options from getting from A to B, offering recommendations based on speed, cost, health, sustainability, and much more.
For Customers with Actionfigure Mobile, please inform your tenants or employees today with this template. Replace XXXXX in both locations below with your building's code.
We are providing you with Actionfigure Mobile, an app that shows all of the nearby transportation options in one place, and includes trip planning to show you all your choices where you need to go. This app is exclusively available to you through our partnership with Actionfigure.

Download Actionfigure and log in automatically using this link on your phone:

https://app.actionfigure.ai/?appCode=XXXXX

If you've found Actionfigure in the App Store or Google Play, use our code, XXXXX, to enable the app after downloading.

Enjoy!
If you have Actionfigure Screen, look for your code there. If you cannot find it or if you have any questions, please contact us at support@actionfigure.ai!
Actionfigure Mobile includes:
Transportation: shows all nearby buses, trains, subways, bikeshare, carshare, ridehailing vehicles (Uber, Lyft, etc.), scooters, mopeds, and more.
Trip Planning: evaluates all transportation options to find the best routes and choices for you, catered to your preferences.
Messaging: send custom messages to your people.
Private Shuttles and Parking: real-time information for company parking, shuttles, EV charging stations, and facilities can be added.
Weather: hourly weather as you travel, so you can plan what type of transportation makes sense in real-time.
If you don't subscribe to Actionfigure Mobile, please visit our site and contact sales@actionfigure.ai to learn how Actionfigure Mobile can help your tenants and employees.