AlivePromo® provides creative, high quality digital signage and directory solutions. As digital architects, they provide strategic planning, fixture design, equipment fulfillment, programming, maintenance, marketing analysis, and more. They are a true end-to-end digital signage solution.
AlivePromo uses Actionfigure® for transportation information, leveraging Actionfigure's thousands of transportation feeds and ability to integrate custom and private transportation choices.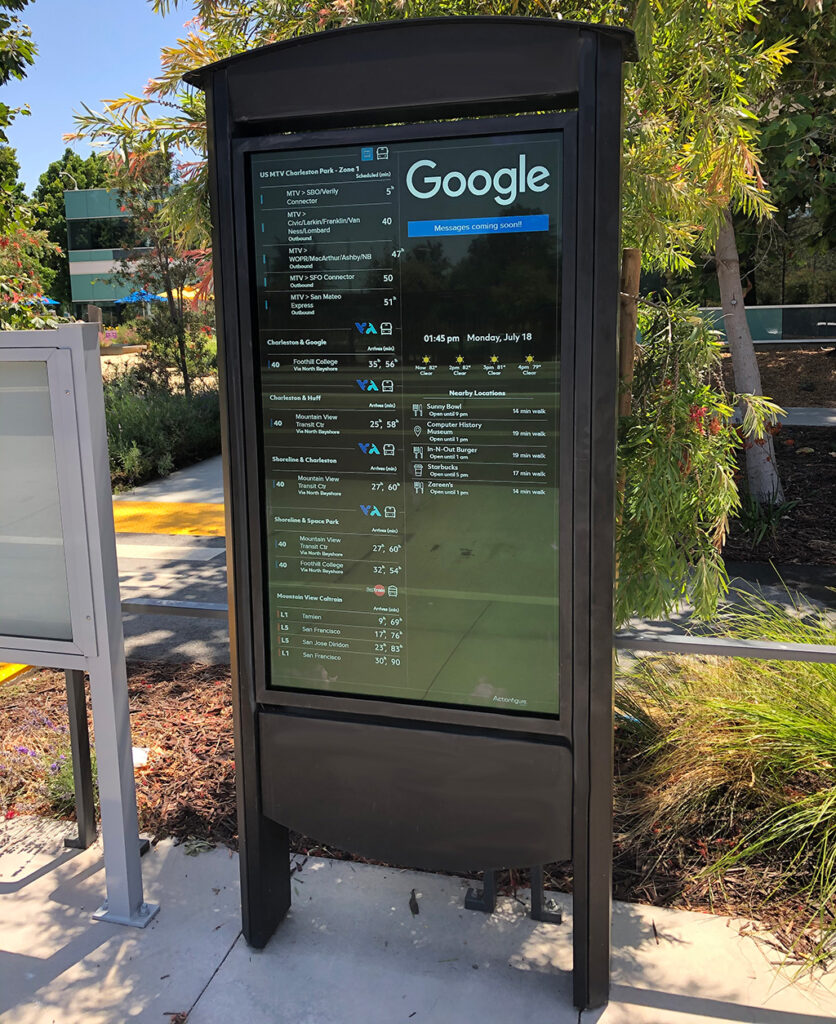 "Our partnership with Actionfigure has brought real-time transportation information into our solutions," said Sam Rogers, CEO and Founder of AlivePromo. "From seeing the status of an entire campus shuttle system, or showing all the local transit in one glance, to just simply knowing when the next light rail train is coming, we now can make that all happen."
For example, AlivePromo and Actionfigure developed a solution for Google at their Mountain View campus: AlivePromo built outdoor interactive kiosks powered by their AlivePulse™ platform, and Actionfigure integrates with it for real-time information for shuttles, local bus, and trains, as well as weather and points of interest nearby. Today, these kiosks keep employees informed all in one glance.
Tony Hudgins, Actionfigure's Senior Vice President of Partnerships and Strategy: "Working with AlivePromo helps us continually evolve our solutions. We actively work together to identify where our solutions can meet and exceed expectations, and to understand the future needs of customers. As a result, we know and trust how one another will go the extra mile to deliver on behalf of the other. It's a win-win for anyone working with either of our teams."