With the rise of the startup and tech culture came the rise of prioritizing the employee experience. Companies were installing nap pods, offering free meals and snacks, buying self-service beer taps, and pretty much anything else you can imagine. The goal was to improve the employee experience in order to retain and attract top talent.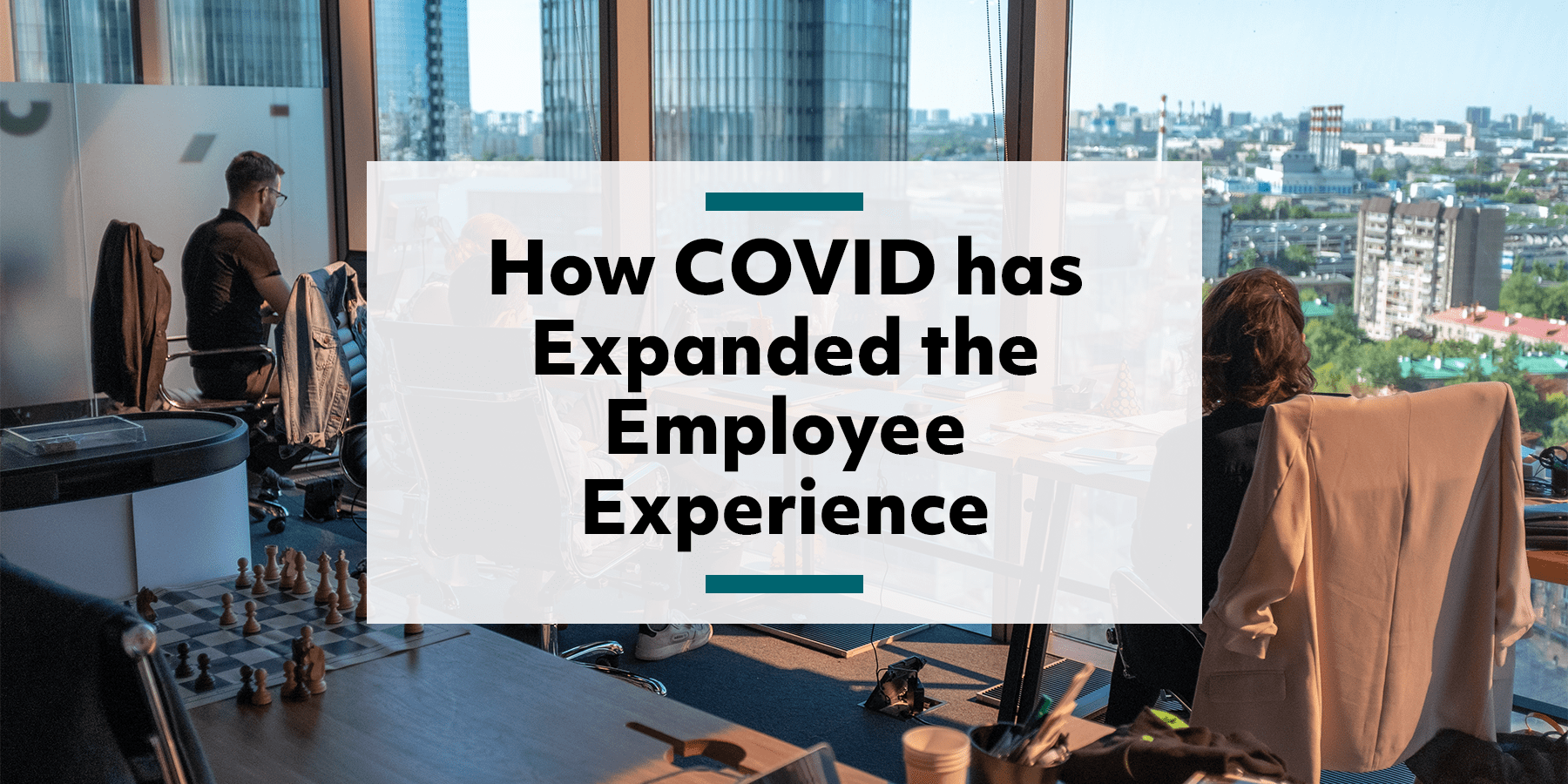 However, those who work within the workplace experience field know that it's about more than just shiny perks like the ones we mentioned. It's about looking holistically at how employees interact with their workplace, whether that's the office culture, the physical workspace itself, or the position's impact on their career trajectory. Much of this has focused on the in-office employee experience, tending to overlook what happens before and after employees are in the physical office. Now, with the pandemic, the employee experience has changed dramatically.
Since the beginning of COVID-19, tech employees (and many others) have been working from home. That means team happy hours are now virtual, lunch isn't provided, and there is absolutely no barrier between the workday and home life.
Now that the new vaccines are being distributed rapidly, companies can eventually begin to return to the office in some capacity. The number one focus for employers? Safety, of course. The number two focus, however? The employee experience.
Survey after survey has indicated that people largely want to go back to the office — just not every day. That means creating a straightforward, frictionless experience between remote work and in-office work will be paramount. If you break it down, there are essentially three smaller scenarios going on here:
The work-from-home experience
The in-office experience
The to-and-from-work experience
The in-office experience is what you're most used to: setting up the space for productivity, creating a comfortable environment, etc. The work-from-home experience is also something you're probably used to by this point: providing better WiFi, ergonomic furniture, taking breaks during the day, etc. But the in-between? Actually getting to and from the office? That's the part we'd argue is the most overlooked, but also increasingly the most essential.
The in-between work experience
The workday is no longer limited to the time someone's in the office, and the commute is inarguably a part of that. Even before the pandemic, the commute had a huge impact on how people experienced their jobs. A third of employees say their commute causes them stress, and another third said they have considered quitting their job explicitly because of the commute itself, according to a 2019 survey.
The pandemic has and will only accelerate these trends. How do you think your employees will feel when they've spent more than a year not dealing with a stressful commute, then have to go back to that same one?
Employers will need to be proactive about supporting their employees in this aspect of their experience, and will want to make sure they make the hybrid work schedule as accessible as possible.
How to support your employees
This isn't just about offering your employees more commuter benefits or offering more parking spots. This is about helping your employees from the moment they wake up and arrive at the office, to the moment they leave the office and arrive home.
One way to think about it is learning how they commute and then making that experience better. For example, a large amount of TransitScreen employees walk or bike to the office – even now. So how does our leadership team help make that experience better? By giving us a yearly shoe stipend. Obviously they can't change the city infrastructure to cater to individual commutes, so they offer us a benefit to make the trip more comfortable. That's just one example that works for us.
Another solution is to provide access to real-time transit and micromobility information, like our mobile app CityMotion. Relearning their pre-COVID routine is going to take time. Before, they knew when they needed to leave the house to make their bus or train, or they generally knew there would be a bike available at the closest bikeshare dock. After what will be more than a year off of commuting, a lot will have changed. Many public transit providers have had to change their schedules and runtimes due to lack of funding, so employees may even have to adjust the time they leave for the office.
We also offer crowding information when applicable, understanding that some people may initially feel skittish about taking public transportation. Access to this type of information will show your employees that you take their safety seriously, not just at their desks but in their lives. An app with this type of information will make their overall experience much better, thus, making their lives easier.
You also need to think about the end-of-trip experiences. Do you have employees who bike, run, or walk to the office? You might want to think about installing or improving your storage facilities. Can you accommodate electric bikes which need to charge? Do you need more bike parking for new bike commuters? Do you have showers and lockers in your building? These are ways to improve your employees' experience when they're away from their desks.