Local and state governments have started lifting their restrictions and mandates. The CDC has said fully-vaccinated individuals don't need to wear masks – unless required by businesses.With the arrival of warm weather, an almost normal summer could be approaching.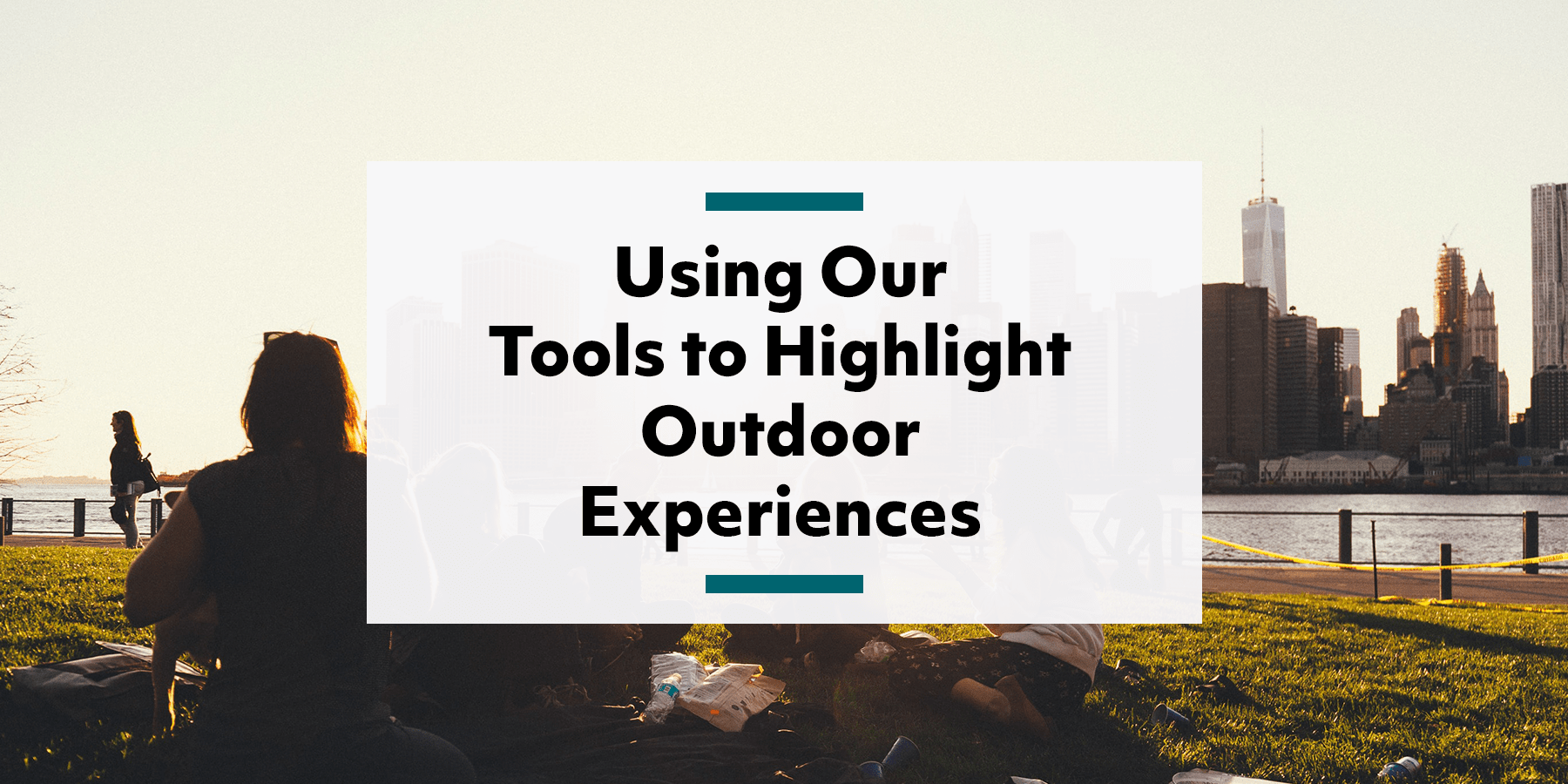 Since most people have spent the last year indoors, now is likely the time many people will start reacquainting themselves with the great outdoors (or at least outdoor dining and socializing). While it's not your job to dictate where your residents decide to spend their social time, giving them the tools to understand what some fun, local activities are could be a great idea!
Our products can help your residents discover, or rediscover, local outdoor social activities, even if it's a space in your building.
Why
First, let's cover why this should be a priority for you and your building. Your residents have been stuck inside for over a year. Even though local governments allowed restaurants to have limited capacity for both indoor and outdoor seating, out of an abundance of caution, lots of people have tried to avoid eating out. Combine that with the cold, and many of your residents have probably not spent much time outside of their apartment over the past few months.
It's likely that many of your residents decided to live in your building because of its location, amenities, or both. With the number of vaccinated individuals climbing on a daily basis, and the arrival of warm weather, why not remind your residents about that rooftop pool or the nearby breweries and restaurants that made them want to live in your building in the first place?
TransitScreen Features
Messaging
Our Messaging feature is the perfect tool for you to disseminate information. You can update it as frequently as you'd like, and customize it to include whatever information you think would be relevant to your residents at any given time. Maybe your pool is reopening on a specific day or there's an upcoming outdoor yoga class at a nearby park. Advertise these events on your TransitScreen or in the messaging feature of your CityMotion app. Your residents will thank you when they're laying poolside on opening day.
This is a tool designed to keep your residents informed, located within an amenity that adds value to their lives on a daily basis.
Nearby
Another tool you can add to your TransitScreen is Nearby. Nearby allows you to display local restaurants, bars, and attractions, right on your screen. For example, maybe you're partnering with a local watering hole for a special event for your residents. Advertise it in the Messaging area of your screen, and Nearby tells them how far the location is and what their hours of operation are. Our tools are meant to work together to provide a complete experience for your residents. Especially with the warm weather coming!
CityMotion
When you're out and about, the last thing you want to worry about is how to get home. CityMotion helps fix that problem. Your residents will have real-time transit information at their fingertips. We're not just talking about public transportation. They can see their proximity to scooters, shared bikes, or Uber and Lyft, and even see whether the prices are surging.
In addition to being able to see what the closest transportation options are, through CityMotion, your residents have access to the messages on your building's TransitScreen. That way, if they're traveling or just out on the town, you can still keep them up to date about any new or last minute announcements or events.