We've all heard the phrase "practice what you preach." Most people follow this principle to avoid being called a hypocrite. Unfortunately, employers tend to fall short of practicing more sustainable commutes, while encouraging their employees to do so.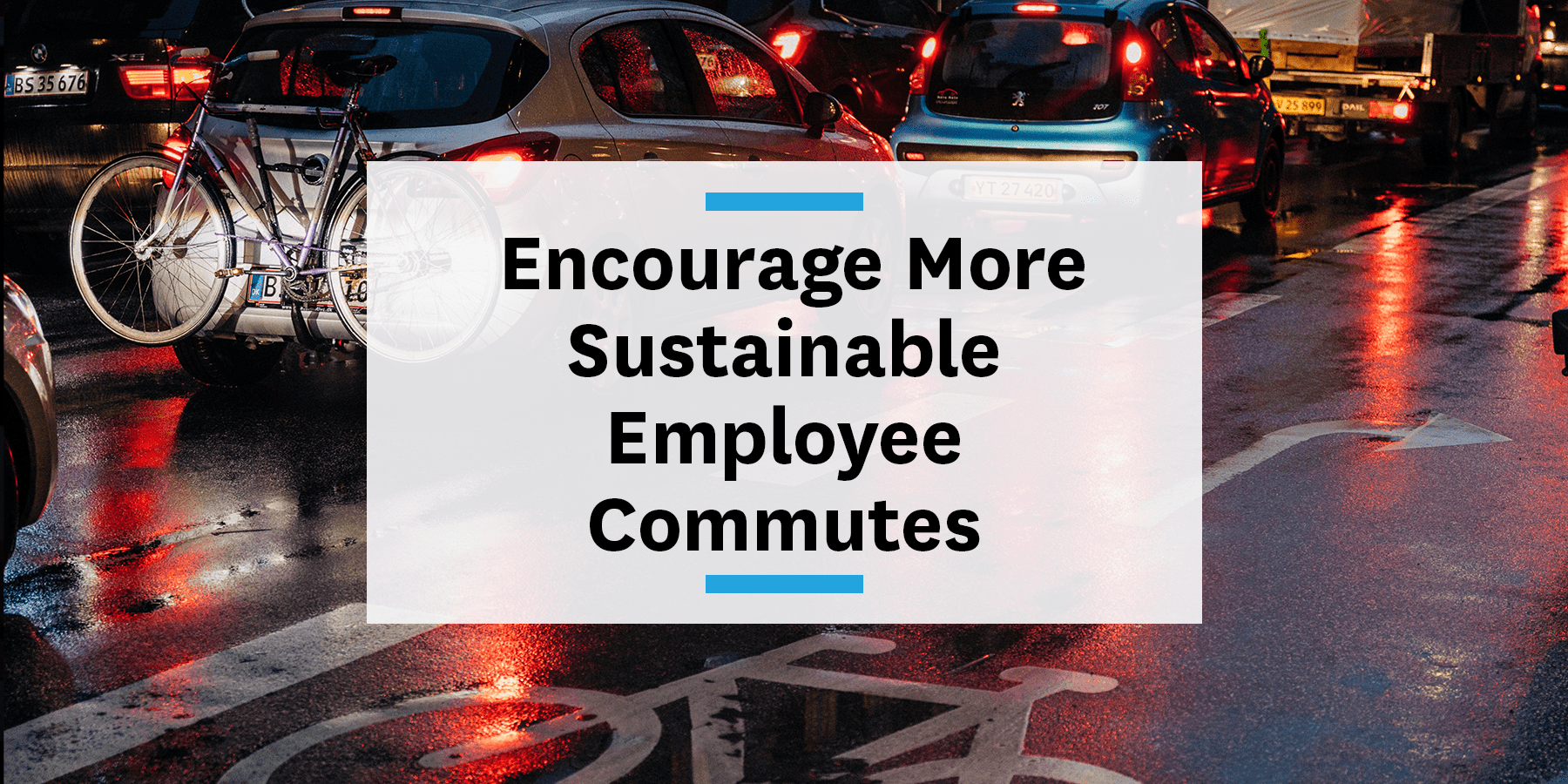 We're not saying every C-suiter is driving their BMW to work everyday, but there are always stories of business and government leaders preaching what they don't practice themselves. On the other hand, there are some high-powered executives who opt for more sustainable options. So the question is: "How can leaders encourage more sustainable commutes without looking like hypocrites?"
Everything in moderation
We don't have the answer to our own question, but we do have some suggestions that can help. As a leader in your company, substituting your car for the metro or bike a couple days a week can show you the value of alternative commuting options. This is obviously not the same as employees who take the metro everyday, but it's the effort that counts.
A car-light or car-free week of commuting is another initiative you can participate in as leader to change your commute up. Not only does a week like this get you out of your car, it shows your employees that you value them, their time, and their experience.
Commute like a boss
Having a reserved parking spot used to be the dream. Pulling into work with a guarantee that you can park your car without the fear of driving around for 30 minutes? Yes, please. Now, though, some top executives are opting for different ways to eliminate their reserved parking.
David Solomon
David Solomon, Goldman Sachs CEO, has been viewed as a different kind of Wall Street CEO since he took control of the famed investment bank in 2018. Not only does he get his own coffee, but he even allows employees to wear jeans to work, and moonlights as a DJ. Sounds a lot different than what we saw from Gordon Gekko, the fictional bad boy of Wall Street — but we digress.
Solomon has also made headlines for his preferred method of commuting: the New York City Subway. He doesn't get dropped off at the front door in a chauffeur-driven, blacked-out SUV. This might be surprising from a high-powered CEO who made more than $20 million in 2018. But his reasoning is something we can't argue with! In an interview he said, "Why shouldn't I take the subway? It's quicker and more efficient." And you know what they say: time is money.
Betty Liu
We're sticking in Manhattan (and in the financial industry) for another commuting boss. Betty Liu is the executive vice chairman of the New York Stock Exchange, and a big proponent of switching up her commute daily. While her commuting rotation does consist of driving into Manhattan, she also takes the train. To add a little variety to her trip, she'll get off at a different stop every day for a nice change of scenery.
Bill Gates
Our final commuting boss is someone you've maybe heard of before. While we don't know the ins and outs of Bill Gates's commuting habits – if he has any at this point – he has long been an advocate for remote work and flexible schedules. What's a better commute than none at all? He recognized that attracting the best employees required letting them work when and where their work will be at its best. These days, offering remote work opportunities and flexible schedules is more of a necessity than an edge, but he did it before it was cool.
Our sustainable commutes
At TransitScreen, we really practice what we preach when it comes to commuting. No one here regularly commutes by driving. Not only do we not drive, but we actually use nearly every mobility option DC has to offer. How do we do it? One helpful factor is that our leadership team chose our new office location based on its accessibility to the Metro and bus, as well as its central location in the city for maximum walking and biking. We also make it a priority to offer benefits to make commuting easier. Each employee gets $75 for a new pair of shoes for walking or biking, a discounted Capital Bikeshare membership, and, of course, the ability to use pre-tax money for the metro and bus. That all adds up to an office of happy, car-free commuters, including our cofounders.