Not many people love to commute, and even fewer people love it in the winter. Just the thought of going outside in subfreezing temperatures literally gives people the chills. For employers, it's important to accommodate employees and their commutes when the temperatures drop.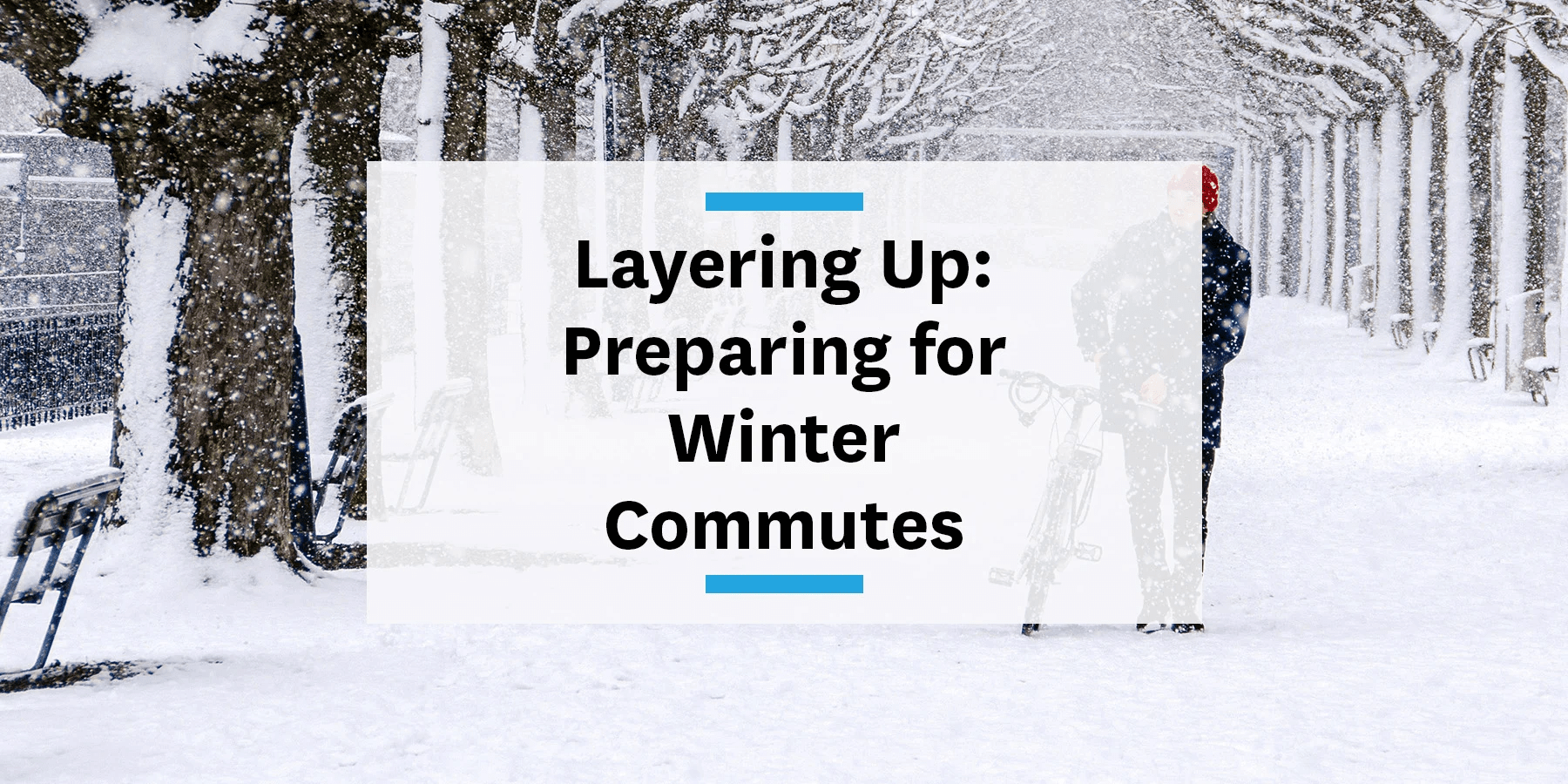 The most appealing option at that point is to get in a car and go from your front door to the office, but that doesn't make for a sustainable future — and you don't magically get more parking spaces when November hits. There are several actions for both employers and employees to take when making the daily trek in the winter.
Flexible commuter benefits
Although commuter benefits are typically offered year-round, allowing employees the option to be flexible during the winter months makes it easier on them. When the weather is nice, it's more realistic to walk, bike, or scoot to work, but that all changes when the temperature begins to drop. For employees who don't regularly take public transit, having an easy enrollment process can be the difference between driving and opting for the bus. Even if it's straightforward, spending the extra effort to walk employees through the process makes it that much easier on them – especially if they don't usually take public transit.
Another option is offering a corporate ridehailing account for employees. These accounts allow employers to control when rides can be taken, which kind of ride (shared only, or the lower cost ride), and who has access. This gives employees a more reliable and comfortable option to get to the office, while still not requiring them to drive alone.
A third option for employers to offer is a flexible work from home policy. Not only does winter bring colder temperatures, but it brings snow and ice, which leads to unfavorable travel conditions. It's important to keep employees aware of your policies and procedures when commuting to the office is not a safe option.
Providing real-time transit information at the office can help your employees plan their commutes better. Knowing when the next bus or train is coming helps employees save time getting to their stop, waiting outside, and being freezing and resentful of the bus.
Plan your trip
Once the weather gets colder, more people are inclined to choose to be inside when they are on their way to work – like the bus and metro. Due to an increase in transit riders, it's important to plan your commute before leaving. That can mean leaving a little earlier than normal or a little later. Working with your employer to set up a flexible work schedule can ease the pain of pushing through crowds trying to catch the bus, so consider asking to get in around 10 or leave around 4.
Flu shot
You have probably seen and heard flu shots being offered at your local pharmacy or office. With dropping temperatures and close commuting quarters, it's important to stay healthy. Most pharmacies offer free shots, and it takes just five minutes to get it. No one wants to be sick during the holiday season and miss out on time with family and friends.
Brave the cold
For the brave commuters who don't mind the cold and continue to choose to walk, bike, or scoot to work, there are some precautions which need to be taken. Although bike commutes decline during the winter months, there are still people who choose two wheels over four, and this goes for scooters as well. Winter conditions demand more awareness and safety for every ride. 
In addition to multiple layers, riders need to add a few more accessories to their commuting outfit. Wearing a helmet is more important in the winter than any other season. We're not saying people are worse at riding or driving, but winter road conditions lead to a riskier commute, and it's best to protect yourself.
Sticking to bike lanes as much as possible will help keep enough distance between you and cars. Slick surface conditions are scary even when walking, so riding in or on a vehicle going anywhere between 10 and 25 MPH makes falling even more likely and more dangerous. 
Winter commutes are here
Commuting in the winter takes a little more effort from both employers and employees. Employers need to acknowledge that weather conditions make life a little more difficult, and that carries over to commutes. Offering remote work days or helping employees adopt new forms of commuting may be a necessity.
More effort from employees is needed as well. Since more people are inclined to take the bus, planning ahead and knowing how the weather will affect your commute needs to be top of mind. Winter commuting also requires more safety efforts from commuters who choose to bike, scoot, or walk. Just because the weather is changing doesn't mean business does, but it's important to be flexible on both sides.