Transitscreen is now actionfigure
Connecting People and Places through the power of Motional Intelligence
Our curated transportation solutions are available on displays, mobile apps, and enterprise-grade software.
TransitScreen is now Actionfigure
Our new name is bold like our ambitious vision: to make the world more sustainable by changing how the real estate industry values location. 
As the global leader in transportation information solutions, Actionfigure is bringing its software solutions together under a single identity as we continue to meet customers' evolving transportation and commute management needs, at any scale, and at any point of the journey.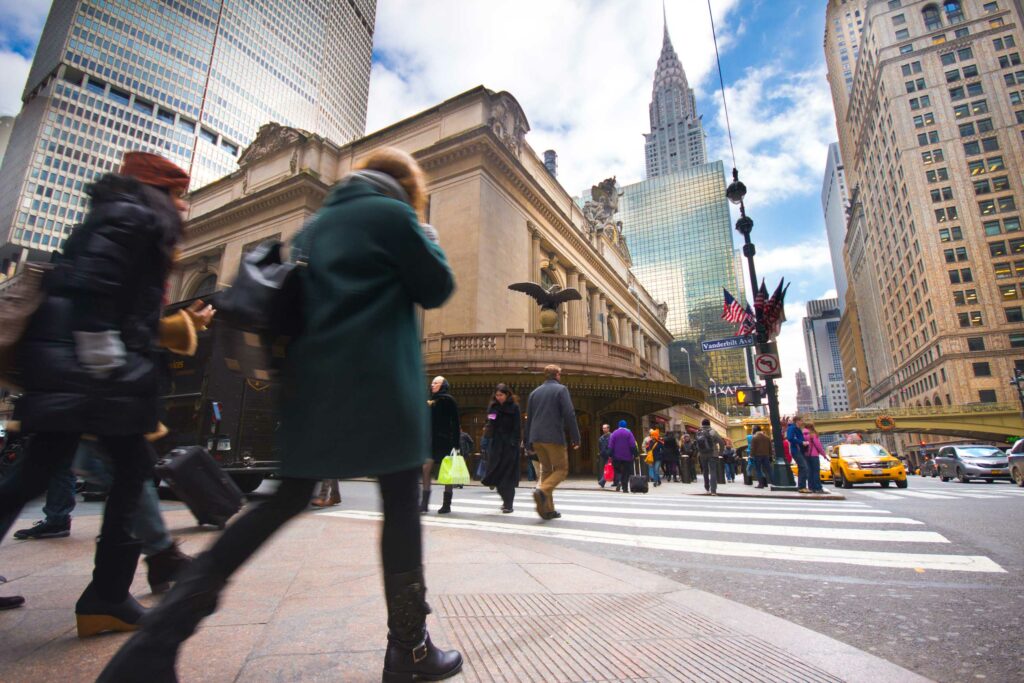 Smart Properties, Smart Offices, and Smarter People
Actionfigure is the only transportation information solution provider that gives organizations and their people the ability to inform smarter trips through Motional Intelligence. Our unparalleled collection of data feeds gives your tenants, residents and visitors the ability to choose from all transportation options.
The Most Transportation Information Available
Our proprietary data platform coordinates and curates more than 3,000 data feeds to provide accurate, real-time transportation information about all types of transportation.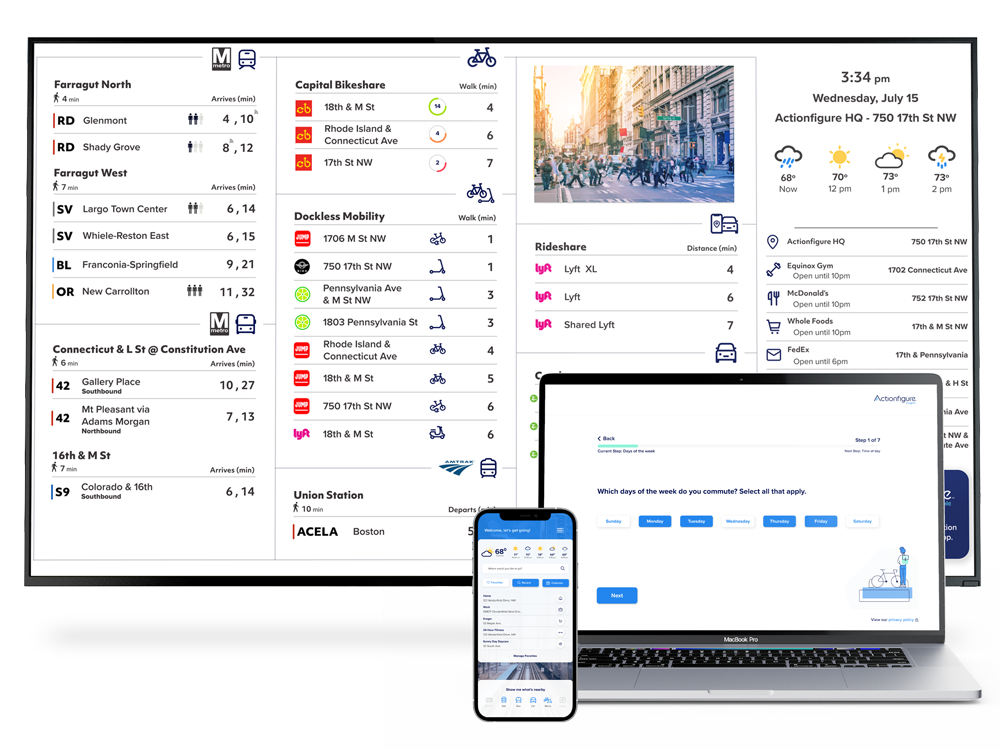 Your Transportation Solutions Partner
At the heart of Actionfigure is our goal of empowering businesses to help their employees, tenants, residents, and guests travel to and from their location as easily, efficiently, and sustainably as possible.
Our customers include Fortune 500 corporate employers, and the most notable commercial real estate owners and operators. They have trusted us as the gold-standard in transportation information solution software.
Office Owners and Occupiers
Multifamily Owners and Operators
Actionfigure is dedicated to creating

a more personalized experience

to unlock faster, easier, and more sustainable commutes.
Leading Transportation Information Solution Platform